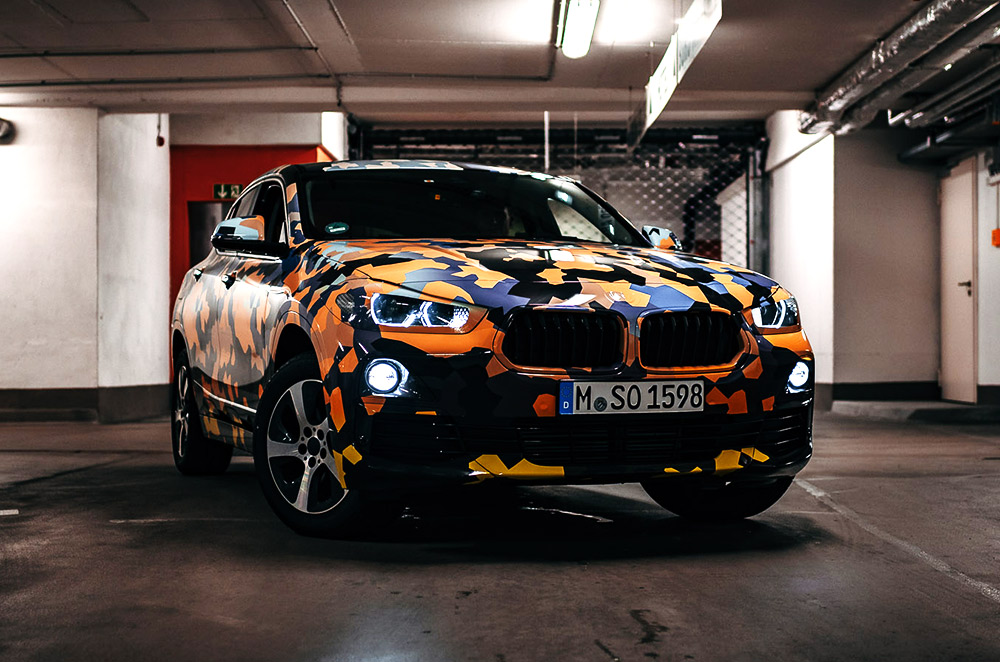 BMW built up the excitement for the debut of its X2 model with an arsenal of early-published official photos of the vehicle. Now, we can feast our eyes on its design before it comes out to the world.
A Sports Activity Coupe, as to how the company calls it, the X2 is the latest member of the German brand's X crossover/SUV family. The photos reveal the vehicle posing on streets and indoor parking lots cloaked in yellow, black, and grey urban camouflage. Yet, despite the camo dress-up, the X2 wasn't able to hide its dynamic contour and design details.
According to Chicago-based online magazine BMW Blog, the X2 model will be equipped with the same engine that's found under the X1's hood. It will have a gasoline and diesel option of 3- and 4-cylinder engines. Power output ranges from 116 hp to 231 hp, while a version of M Performance was reported to be on its way, too. The latter will give the vehicle a power of 300 horses, and will bear the name X2 M35i xDrive.
Basing on the image, it looks like that BMW is gearing towards younger buyers for the X2. The vehicle boasts a lower roofline that's comparable with the one on the Range Rover Evoque. According to the online magazine, it will sit on the UKL1 front-wheel drive platform that's also used in its little brother X1, as well as the MINI Cooper Countryman.
Here, take a look at the photos below.
Latest News
Mazda Philippines has made its vehicles more affordable with these September promo offers.

Chevrolet Philippines announces the launch of the newest variant of the Colorado – the Trail Boss.

Maxus Philippines formally launches the G10 with Assist package which will make transporting PWDs and the elderly much easier.