Vintage or special editions are some of the most desirable cars in the market today. As is the case with a lot of items, these products are often low in production and sparse in the market. It is all a matter of supply and demand. Everyone wants the best, but usually the best will cost a pretty penny, or in the Filipino's case, a pretty peso.
Chevrolet has a long and storied history with cars, but only the best breeds end up in the Corvette stable. Only the best performing Chevys are given the iconic two flags that make up the Corvette logo. The sub-brand has been a long time staple in American car culture. The cars produced under this name compete with some of the fastest European and Japanese offerings even until today. Coveted, Corvette is a name resonates with American car enthusiasts, because if you want a supercar from the States, you go Corvette.
The brand has many models under its name however, and numerous editions. The cars are no strangers to racing since many models have been featured in several racing series, proving that the American-developed platform is as potent as its rivals in other parts of the world. The first and second generation Corvettes have appreciated in value depending on condition. A well preserved unit can fetch a premium price at auction. To get an idea of what makes a collectible Corvette so valuable, it boils down to several factors.
Rarity
There is a law in economics. The more scarce an item is, the more expensive it will be to purchase. Such is the case with Corvette's L88 2-Door Coupe. The car sold in 2014 for a whopping $3,850,000. It's an extremely rare car since only 20 units were ever produced. The car is from 1967, and the coupe was designed for racing.
Another example of a rare car in the modern era is the 2018 Carbon 65 Edition. It sold for $1,400,000 to benefit the George W. Bush Presidential Center's Military Service Initiative. 650 units of this model were produced and it is powered by a 6.2L Supercharged V8 engine mated to an automatic transmission
Purpose and History
It is one thing to have a car that can perform on track, but it is another to actually have a car that has performed on track. As with all second-hand car purchases, history plays a key role in determining the price. In the case of this 1969 #57 Rebel Convertible Race Car, it has seen action on track and even on magazine covers. It's one thing to see a car on the cover of a magazine, but it is another to actually have the magazine, and the car sitting in your garage as a collector's item. This particular model sold for a staggering $2,860,000 back in 2014.
This next one is a bit of an oddity. It is a 1965 model, but it doesn't run. In 2018 $1,100,000 was exchanged for a Corvette of very unusual origin. The unit began life as a normal car, and it was a production model at the time. Chevrolet then disassembled and put rebuilt the car as a one-of-a-kind display piece for use by GM and Chevrolet in auto shows. It's known as the Corvette Cutaway Coupe, and it'll spend the rest of its life standing still.
The last in this group is a 1968 Corvette L-88 Owens/Corning race car. It was sold for $1,100,000 in 2013. This particular unit has loads of history behind it. It was known as the most vicious Corvette in history, and was driven by the racing legends Tony DeLorenzo, Jerry Thompson, Don Yenko, and Gib Hufstaeder.
First Retail
The Corvette brand has seen such a strong following, that people are actually lining up and paying over retail for the first unit of a particular model. A quote from Bobby Unser says it all, "Nobody remembers who finished second, but the guy who finished second." It goes to show that there is value in being the first. These next few units are testaments to how valuable First Retail Corvettes can be.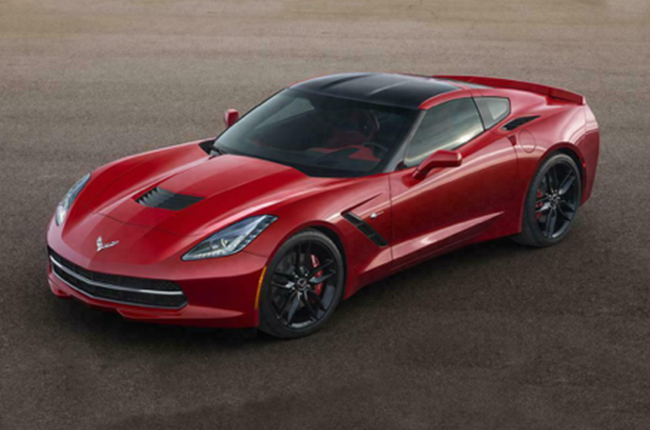 The first and most expensive of the bunch is the 2014 Stingray 2 Door Coupe. This first retail was sold in 2013 for a huge sum, $1,100,000, to benefit the College for Creative Studies in Detroit Michigan. This C7 was the most powerful Corvette at the time.
The next model was even more powerful than the last, The Z06 2-Door Coupe was sold back in 2014 for $1,000,000. The proceeds of the sales benefitted the Karmanos Cancer Institute.
This entry is the Corvette Convertible. While it is not the most exciting of the lineup, it is still a first retail version with a drop top. The unit was sold in 2013 for $1,000,000 to benefit the Karmanos Cancer Institute.
And last, but definitely not the least, the Corvette ZR1. This first unit was sold at auction for $925,000 to benefit the Stephen Siller Tunnel to Towers Foundation and Building for America's Bravest. This is the fastest and most powerful Corvette ever sold as a first retail car.
So there you have it, these are the most valuable Corvettes so far. More are likely on the way, since there are avid fans who want only the best from the brand. It goes to show that a car isn't merely worth the sum of its parts, rather, its worth is determined by its place in history.
Get the best deal - Choose multiple dealerships to compare offers!
You can compare quotations simultaneously from multiple Chevrolet dealerships. Select your preferred dealers from the list below.

Compare quotations from multiple dealerships in minutes.
Check vehicle and color availability.
Find info on special offers and promotions.
100% Hassle-free with no obligation to purchase.
Latest News
Get ready to apply for or renew your license with this handy guide from the LTO PITX Licensing Center.

Chevrolet Philippines' distributor, TCCCI, along with M1G1 Auto Dealership Corporation opens its new Makati location.

Mitsubishi furnished its popular seven-seater MPV with a new look, a new cabin, and more features.
View More Articles