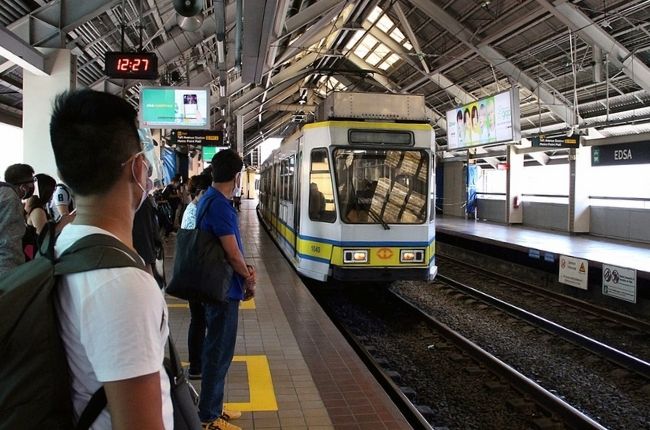 The news comes as the country continues to record fewer cases of COVID-19 in recent weeks. Malacañang on Sunday announced the return of the National Capital Region (NCR) and seven provinces to Alert Level 2 status beginning Tuesday, February 1. The alert level will be in effect for two weeks until February 15.
As for the relatively low COVID-19 positivity rate among trains in Metro Manila, the outcome so far seems promising. The DOTr tapped 175 commuters for voluntary antigen testing, and of that number, only three people tested positive for COVID-19.
Of those 175 passengers, 75 came from the Light Rail Transit-2 (LRT-2) network. Only one passenger tested positive on the LRT-2. Meanwhile, the DOTr tested 96 commuters from the Metro Rail Transit-3 (MRT-3) system, and only two tested positive for the virus. There were also four people tested on the Philippine National Railways (PNR) system, all of them testing negative for COVID-19.
The government hopes to keep the positivity rate low in public transit systems as it relaxes quarantine rules around the country. The Philippines recently downgraded from "critical" risk to "moderate" risk classification.
Shifting back to Alert Level 2 also automatically suspended the DOTr's restrictions against unvaccinated persons in public transport systems. It remains to be seen how the lifting of the "no vax, no ride" policy could affect positivity rates among commuters in and around the nation's capital.
As of February 1, 2022, the Philippines has vaccinated over 59 million people, 54 percent of the total population. The government is targeting to vaccinate 77 million people by the end of the first quarter to help the country ease back to some semblance of normality in our lives.
Latest News
Nissan unveils the 20-23 concept along with a declaration that it is counting down to an all-electric lineup in Europe.

Nissan Australia in collaboration with Premcar, has recently unveiled the seriously hardcore 2023 Nissan Patrol Warrior.

The Mazda2 and CX-3 now get a revamped 8.8-inch infotainment display to replace its current aging displays.
View More Articles