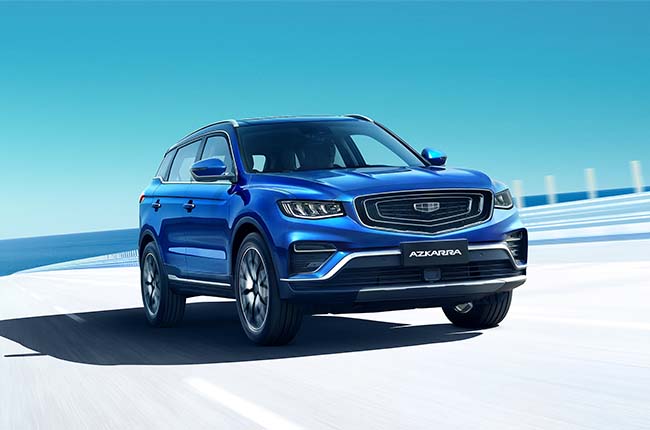 In an effort to promote cleanliness and safety in a time of enhanced community quarantine one car company wants to change the game in terms of health and safety. Geely Philippines has raised the bar with vehicle health and safety by adding a new air purification system to its vehicles. All of the vehicles that the company will produce such as the Azkarra and Coolray will now come with a CN95 air filter. The brand has already invested $53 million on the endeavor making it the first automotive car company in China to add this kind of technology to its vehicle lineup. With the inclusion of the new filters, it also sets Geely apart from the rest of the competition by adding a new element of safety aside from just car test ratings.
As the most common mode of transportation, consumers spend a considerable amount of time in their cars, akin to a 'second home'. Only by making healthier products can we meet consumer demand for a better quality of life. Based on the automotive industry's development direction built around electrified, connectivity, intelligence, and shared mobility, auto companies should commit to developing products that help protect the health of drivers and passengers. This will become one of Geely Auto's key long-term development objectives.
What is a CN95 air filter?
It is a carbon-based high-efficiency cabin filter that Geely has made specifically to tackle airborne microbial and inert particles. It is capable of blocking 95 percent of very small particles found in the air. The filter also features odor removing, sterilization, removing formaldehyde, anti-allergy, and it can even absorb the smell of smoke and purify smoke particles. It also boasts other functions such as removing myocyte, killing 95 percent of E.Coli and 99 percent of Staphylococcus aureus. The CN95 filter also works in tandem with Geely's Intelligent Air Purification System to effectively filter out dust, harmful gases, and particulate matter.
With such a feature-packed filter available in its vehicles Geely has definitely raised the bar when it comes to their vehicle's health and safety functions.
Latest News
Mazda is working on launching a new CX-5 in 2025. The most popular crossover in the lineup is also going hybrid.

A new Toyota Gazoo Racing motorsport car is set to be unveiled during the 24 Hours of Le Mans on June 10, 2023.

Hyundai is serious about putting the N Vision 74 into production according to Chief creative officer Luc Donckerwolke.
View More Articles