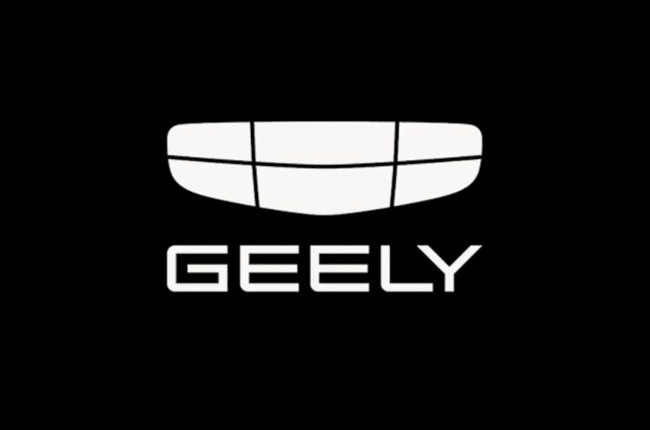 The year 2022 was a bumper year for Geely. The Chinese brand in the Philippines logged one of its best years to date last year, and now for 2023, Geely has unveiled a new logo that features a minimalist design.
Geely isn't the first brand to adopt a minimal logo. Other automobile marques have also adopted a flat look for their traditional logos, with other brands like Kia featuring a radical redesign with a modern spin. A new logo not only looks fresh but also signals a new beginning for the company and the direction that it wishes to take moving forward.
The new Geely logo is no longer three-dimensional, but it's still recognizable based on the current Geely logo that we have in the Philippines. It's an evolution of the "Innovate Geely 4.0" badge which appears on the brand's current lineup of automobiles like the Coolray and Emgrand. Prior to the redesign, Geely's logo also had a splash of color to it, with the logo sporting blue and black segments, with the blue representing the sky, and the black representing the earth.
Not much was said about the new logo's design, then again, there isn't too much to talk about, but Geely made it clear in its unveiling that the new logo will be the brand's "first step to pursuing smarter and more technological products for [Geely's] customers." The company also adds in its announcement, "our new chapter starts here! Let's expect how it wil shine and light up the future!"
The statement may also indicate that the logo could end up backlit. A bit of a wild guess, but something that could be possible given the minimal look. Either that or the public relations team wanted to speak in hyperbolics. Either way, the all-white logo is a sign of things to come for Geely, and we can't wait to see what innovations await us from the bustling Chinese brand in the future.
Latest News
Maxus Philippines is offering discounts for its vehicles, up to P360,000 from now until the end of March 2023.

Akio Toyoda is stepping down from the CEO and president position at Toyota, replacing him is Lexus president Koji Sato.

The new dealership marks one of the first new Kia locations with the brand's new corporate identity.
View More Articles