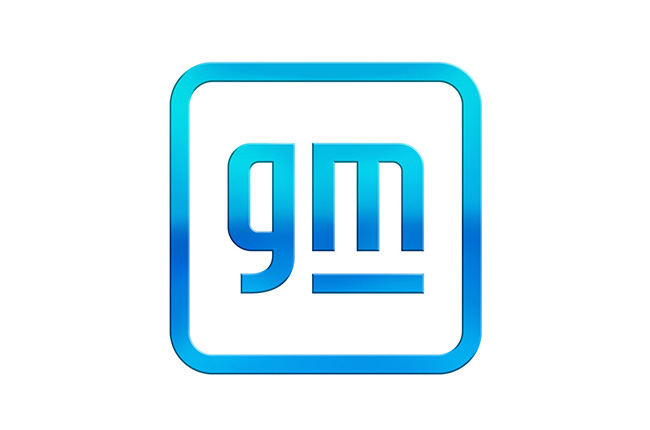 2021 looks to be an important year for carmakers as two automotive have just undergone the first few stages of a rebrand. The first was Kia with its announcement of a new logo as well as a new slogan to go with it. Now it's the turn of General Motors (GM) as the American brand has recently showcased its new logo.
The new logo was brought about by GM's new 'Everybody In' zero-emissions campaign that seeks to transform the brand's identity, shifting towards a focus to create a world with "zero crashes, zero emissions, and zero congestion."
The new logo still carries with it a few design elements from its predecessor. It comes with a similar blue square that was derived from the previous logo, but this time around it has rounded edges and lower case letters instead. GM states that the new color choice and lowercase lettering was designed to give the new logo a more modern and vibrant feel.
Other specifics on the brand's emblem include the underlining of the letter 'm.' The American automaker states that it was designed to represent GM's new Ultium platform, while the negative in the letter's spacing is supposed to symbolize an electrical plug.
This was a project our team took so personally, not just for ourselves but for the 164,000 employees this logo represents.
She continues by stating that "At every step, we wanted to be intentional and deliberate because this logo signifies creative and innovative thinking across the global General Motors family."
To accompany the new logo GM has also launched a new website where the brand will share its latest news and up to date information as well as updates about the company's ongoing work. The updates will also include what the automaker has planned in terms of electrification of vehicles, safety, citizenship, and autonomous driving technology.
Latest News
The Mazda2 and CX-3 now get a revamped 8.8-inch infotainment display to replace its current aging displays.

The Hyundai Custo/Custin is a seven-seater minivan that has made its debut in the ASEAN through Vietnam.

The Subaru BRZ STI Sport is a Japan-only model that features performance and cosmetic enhancements, along with EyeSight.
View More Articles