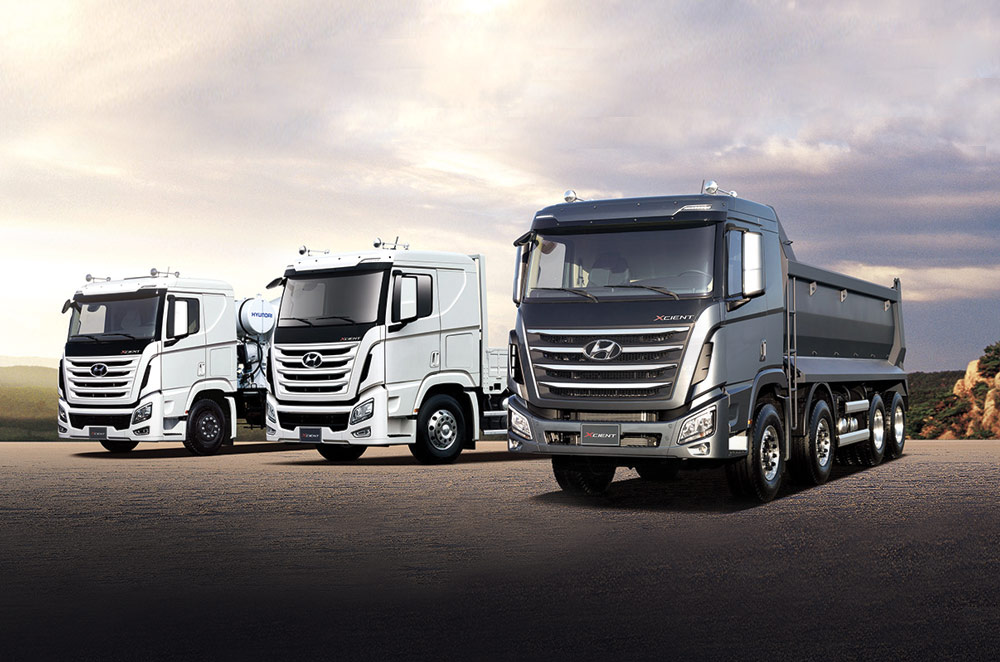 Another milestone was achieved by Hyundai Asia Resource, Inc. (HARI), as it won the 2018 Regional Distributor of the Year award for commercial vehicles (CV) in the Asia-Pacific/Russia & Commonwealth of Independent States (CIS). The award was presented at the Hyundai Truck & Bus Regional Convention 2019 in Cebu City.
This is HARI's second major CV award after winning the 2017 Regional Excellence Award for Asia & Pacific. Other awards include the 2018 Excellence in Customer Satisfaction for CV After Sales and 2018 Best in CV After Sales Operation. HARI also brought a trophy home in the first Hyundai Truck and Bus World Skill Olympics held last October 2018 in South Korea.
As a review, HARI started selling commercial vehicles in the country in 2016. Initial model introductions include the HD65 and HD78 for the Light Trucks, the HD270 Dump for Heavy-duty, the H350 Country Bus, and the H350 Van. And, just last year, HARI opened a Hyundai Trucks and Buses dealership in Batangas
HARI bested 25 other regional distributors to earn the accolade. Other Asia-Pacific/Russia & CIS commercial vehicle distributors were cited for their performance, including the General Group of Myanmar, Hyundai Motor Ukraine, and Hyundai Commercial Vehicles Thailand.
"It is with great pride that we accept this award from Hyundai Motor Company. To be recognized as Regional Distributor of the Year after only two years in the commercial vehicle (CV) business is a testament to how driven and dedicated we are to become the Filipino's trusted partner to success. HARI has become a top global performer in commercial vehicles underscored by numerous awards."
HARI's strong sales performance in the CV segment over the last year has boosted its growth trajectory. Total sales of Hyundai Trucks and Buses in February 2019 grew 119.5% year-on-year, while year-to-date sales grew to 113.9% in the first two months of 2019. HARI believes that its success in the Philippine CV segment is based on world-class quality, versatility, and cost-efficiency of its trucks and buses. The company is also positive that its vehicles are significant tools in supporting the government's Build Build Build program.
Latest News
Class 1 vehicles are expected to pay P35, class 2 vehicles are expected to pay P69, and class 3 vehicles are expected to pay P104.

Mitsubishi RALLIART claims first place at the 2022 Asia Cross Country Rally on the brand's first attempt.

All that is left now is for the president to sign this and we could see prices of select electric vehicles in the country go down soon.
View More Articles