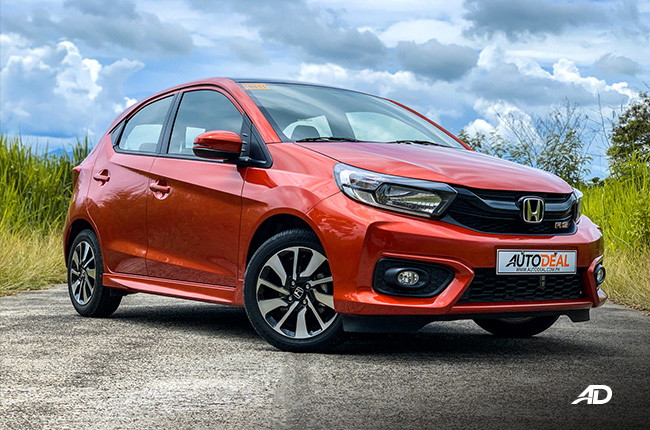 Buying a Honda now will be more expensive. Stated in a prior article, we announced that Honda Philippines is increasing their prices starting July 1, 2019. The increase is due to unfavorable foreign exchange rates, and will be netting an average increase of 1% across the board.
The price increase only affects those customers paying in cash. Financing your Honda vehicle will be more or less the same since interest rates bring up the price high enough for Honda to maintain the quotes it sends to its consumers.
Units that are affected include the older models to come from the Japanese brand's stable. The launch event of the BR-V also came with a speech from Noriyuki Takakura, stating that the brand is indeed carrying out its plans to increase pricing in the Philippines. Unfortunate, but hopeful, Honda Philippines will continue to provide consumers with the best cars in its lineup, and the president implores customers and prospective buyers to bear with the brand's increase.
Honda has posted its prices on its website today. If you haven't bought a Honda prior to July 1, 2019, then we regret to inform you that you now have to pay marginally more for some vehicles from the company. Newly released models have no price increase such as the Civic, HR-V, and BR-V.
While notable, the increase is not that substantial. Here are the old and new prices for Honda Cars. The old prices are displayed in parenthesis.
Brio
1.2 S MT - P598,000 (P585,000)
1.2 V CVT - P658,000 (P646,000)
1.2 RS CVT - P737,000 (P727,000)
1.2 RS Black Top CVT - P742,000 (P732,000)
Brio Amaze
1.3 E MT - P668,000 (P661,000)
1.3 S AT - P728,000 (P722,000)
1.3 V Navi AT - P848,000 (P843,000)
City
1.5 E MT - (P828,000)
1.5 E CVT - P876,000 (P868,000)
1.5 VX Navi CVT - P985,000 (P976,000)
1.5 VX+ Navi CVT - P1,068,000 (P1,059,000)
Jazz
1.5 V MT - P868,000 (P857,000)
1.5 V CVT - P918,000 (P903,000)
1.5 VX Navi CVT - (P998,000)
1.5 RS Navi CVT - P1,088,000 (P1,078,000)
Civic
1.8 S CVT - (P1,115,000)
1.8 E CVT - (P1,185,000)
RS Turbo CVT - (P1,608,000)
Accord
2.4 S Navi - (P1,938,000)
Mobilio
1.5 E MT - P895,000 (P884,000)
1.5 V CVT - P968,000 (P958,000)
1.5 RS Navi CVT - P1,085,000 (P1,071,000)
BR-V
1.5 S CVT - (P1,035,000)
1.5 V CVT - (P1,155,000)
HR-V
1.8 E CVT - (P1,295,000)
1.8 RS Navi CVT - (P1,495,000)
CR-V
2.0 S CVT - P1,668,000 (P1,658,000)
V Diesel 9AT - P1,698,000 (P1,688,000)
S Diesel 9AT - P1,868,000 (P1,858,000)
SX Diesel 9AT AWD - P2,138,000 (P2,125,000)
Odyssey
EX - P2,288,000 (P2,138,000)
EX Navi - P2,688,000 (P2,498,000)
Just One More Step To Get Your Quote
Find out more info, request a brochure, or request a quote by sending an inquiry below
Latest News
The 2021 Kia Sorento is finally revealed to the world by Kia, with an entirely new design.

Not forgetting about its past success Toyota moves forward under new leadership

A new vehicle is set to join Suzuki's lineup