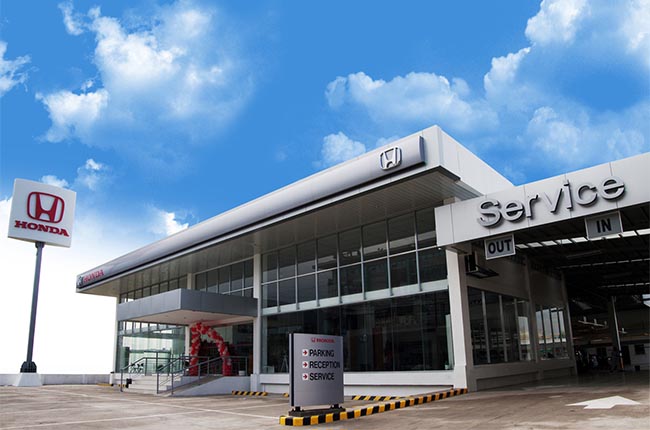 Honda Cars Philippines, Inc. (HCPI) has announced on May 15, 2020, that all of its dealer sales and after-sales will resume operations on May 16, 2020. These facilities, however, will follow the brand's strict health and safety protocols. These protocols include the sanitation of high activity areas such as the showroom floor, vehicle delivery, vehicle maintenance, and repairs, and business transaction areas. Furthermore, all customers and dealer associates will be scanned for body temperature before entering the dealership premises. Those who want to enter but have a body temperature of 37.5 degrees celsius or higher will not be allowed to enter the facility.
Customers will also be required to wear facemasks if they wish to enter the dealership. Customers are also required to sanitize their hands before entering and while inside the facility. HCPI will provide hand sanitizers at strategic locations within the facility. Dealership staff will also be required to wear prescribed personal protective equipment (PPEs).
HCPI also advises its dealerships to also practice social distancing. People within the facility must stay at least one meter apart in the following areas, the showroom, service reception, customer lounges, cashiers, and other places. All common areas will also have demarcation lines to ensure that this is strictly adhered to.
Going in line with the Philippine government's implemented quarantine guidelines, dealerships that are located in Modified Enhanced Community Quarantine areas may have limited operation capacity once operations have resumed. Customers who plan to visit these dealerships are highly encouraged by HCPI to contact their respective facilities and schedule an appointment prior to visiting. Honda says that this should be done in order to ensure that customer-related matters would be effectively addressed by the dealership as its operations transition into the "new normal."
Getting to a dealership
Customers who will want to go to a dealership still must adhere to the local government's protocols with regards to the quarantine type in their area. As such interested customers will need to have a quarantine pass with them to ensure a smooth transition through any checkpoints. Bringing a valid ID or work ID is also highly recommended as it can help speed you along through these areas.
Latest News
Class 1 vehicles are expected to pay P35, class 2 vehicles are expected to pay P69, and class 3 vehicles are expected to pay P104.

Mitsubishi RALLIART claims first place at the 2022 Asia Cross Country Rally on the brand's first attempt.

All that is left now is for the president to sign this and we could see prices of select electric vehicles in the country go down soon.
View More Articles