Honda would like to remind us that its products aren't made just for humans, but they're for pets too. The Japanese company recently unveiled the latest additions to its Honda Dog accessory line, and it has us wishing we were in Japan.
The new range of products includes dog carriers, key fobs, a center cap, interior & exterior stickers, and gear shifter knobs—all with a paw-centric theme. Judging by the photos, the dogs look very pleased with Honda's new pet-themed accessories.
Honda appears to have used the Fit and N-Box as model cars for this particular reveal. The Fit, also known as the Jazz, had been sold in the Philippines until recently. The all-new City Hatchback replaced the Jazz in our market earlier this year. The N-Box, meanwhile, is a Kei car (small city car) exclusively sold in Japan.
Now, back to the accessories. The most notable of the bunch is the Pet Seat Plus One 2, a dog carrier that attaches perfectly to the front passenger seat of the Honda Fit. It even has breathable side panels and a zippable front cover for maximum safety. The carrier can presumably fit on the back seats and on other cars, too. The Pet Seat Plus One 2 retails for ¥21,450, or about P9,800.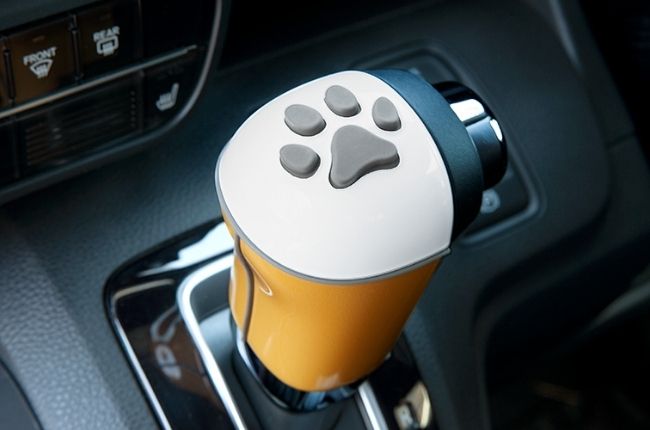 Another striking accessory is the gear shifter knob for the Honda N-Box, N-One, and N-WGN. The three models are among Honda's most popular in Japan, and the N-Box had been the best-selling car in the country for three years in a row. The Pet Select Knob features a paw print design and comes available in three colors: black, brown, and white. It retails for ¥11,000 or approximately P5,000.
Other notable accessories include the key fobs and wheel center cap for the Fit and N Series. There are also paw print stickers for the interior and exterior, which could work for practically any Honda model.
The Japanese automaker has struck gold with its Honda Dog accessory line, and these latest items show that they're ahead of the curve when it comes to pet products for cars. We only wish Honda would bring these products outside of Japan.
Latest News
The 2023 Mazda CX-60 is finally here in the Philippines, with gasoline and diesel engines in the lineup.

Featuring a boxy and classic design, Lexus has finally launched the GX, which is geared for off-road use and luxury.

GAC Philippines sent out an invite for its event on June 20, 2023. As to what it is, we have a few guesses.
View More Articles