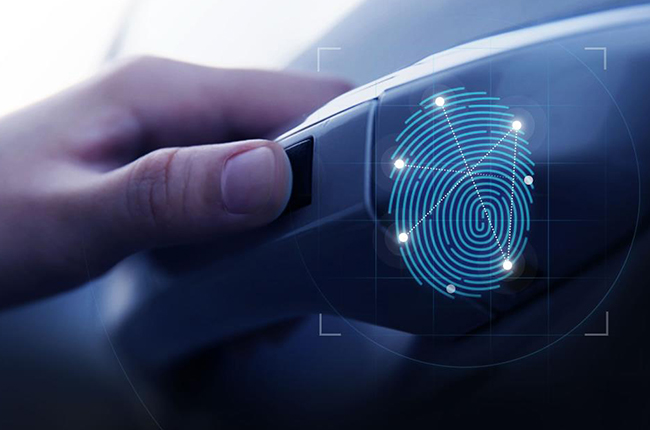 If you're the kind of driver who often forgets your car keys, then you will be delighted with this news. Hyundai Motor Company recently announced the world's first smart fingerprint technology. This security feature allows drivers to not only unlock car doors but also start the vehicle.
This new technology works the same way with the latest smartphones today. The driver only needs to place its finger on the scanner placed on the door handle. That encoded fingerprint data will then be recognized and delivered to the fingerprint controller inside the automobile. Once inside the car, you can start the vehicle with ease by just putting your finger on the sensor located on the dashboard.
Good things doesn't stop there. This advanced system can also adjust the seating position, change side-view mirror angles, and access infotainment features automatically according to driver's liking programmed on the scanned fingerprint data.
"In the future, Hyundai Motor plans to further expand the application of the technology to allow the adjustment of temperature, steering wheel position, and many other features which will be tailored to driver's preferences.This will ultimately offer quality driving experience to each and every Hyundai customer."
If you're worried about security glitches, Hyundai mentioned that it's almost impossible to fake fingerprints as the system can detect differences of the electricity level in various parts of the finger. The Korean carmaker also added that there's only one in 15,000 possibility of misidentifying other person's fingerprint with the actual owner, making it more effective than conventional car keys, better than smart keys.
To make the drivers feel more secure, this technology also comes with real-time learning of fingerprint patterns through 'dynamic update' system to continuously improve the sensor's success rate.
This cool innovation will be first equipped in the all-new Santa Fe SUV, set to be released in select markets in the first quarter of 2019. Hyundai aims to further strengthen technological leadership for the future of mobility.
Latest News
With an award win in the U.S, it's not hard to see how the Hyundai Venue available locally could be a great hit in the making.

From only 77 km in 2016, the railway system will be extended to 1,209 km by 2025.

With over 1,200 units sold, the sales figures reveal that the entry-level automatic has outsold the middle and top trim-level variants.
View More Articles