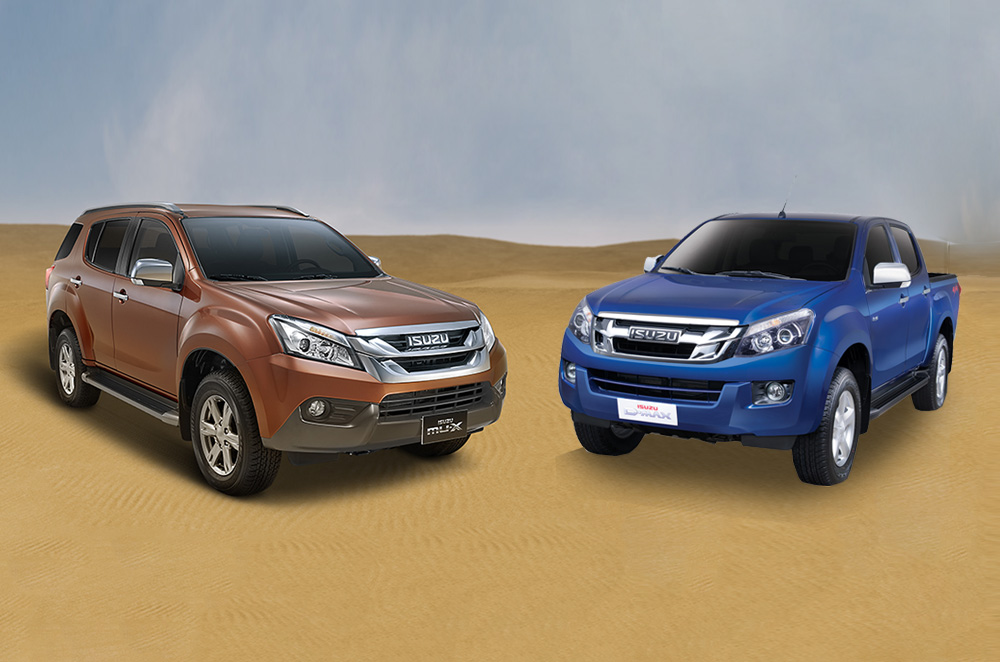 Isuzu Philippines Corporation (IPC) recently unveiled the new variants for the D-Max and mu-X. The new variants are equipped with a 3.0L VGS turbo diesel engine, the most powerful in their line up.
Technically called the Isuzu 3.0 4JJ1-TC (HI) turbo diesel engine, it churns out 163 hp and 380 Nm of torque. But what's even better is that this engine provides smoother and quicker response especially on low engine speeds, all without boost delay or turbo lag.
This is because of its common-rail direct fuel injection (CRDI) system and intercooled Variable Geometry System (VGS) turbocharger. The engine also has what Isuzu calls a "lifetime steel" timing chain and friction-reducing melt-in cylinder liners that ensure engine durability and reliability.
Of course, Isuzu went beyond just adding a beefed-up engine variant for their 2 hot-selling models. They also equipped the D-Max 3.0 VGS LS and the mu-X 3.0 VGS LS-A with styling and safety features to set them apart from their 2.5L versions.
The D-Max 3.0 VGS LS has a tailgate-mounted reversing camera which displays the view behind through a 7-inch touchscreen LCD. For the mu-X 3.0 VGS LS-A, Isuzu installed a set of LED daytime running lamps (DRL) to increase its visibility on the road in broad daylight. It also has chromed muffler cutter tailpipe for added style points.
Both the Isuzu D-Max 3.0 VGS LS and Isuzu mu-X 3.0 VGS LS-A are now available in all Isuzu dealerships nationwide.
Latest News
Class 1 vehicles are expected to pay P35, class 2 vehicles are expected to pay P69, and class 3 vehicles are expected to pay P104.

Mitsubishi RALLIART claims first place at the 2022 Asia Cross Country Rally on the brand's first attempt.

All that is left now is for the president to sign this and we could see prices of select electric vehicles in the country go down soon.
View More Articles