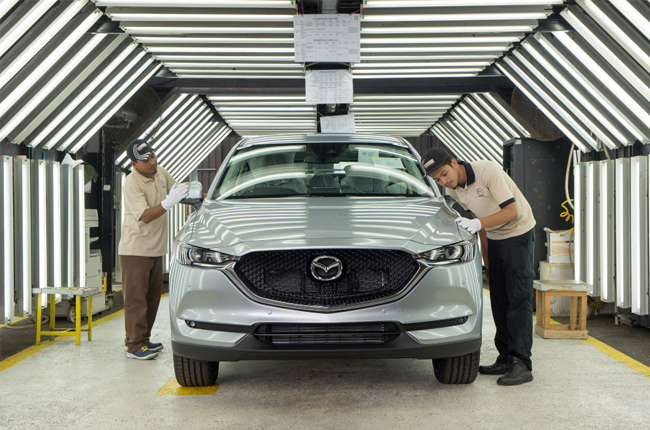 Mazda Malaysia is now assembling the 2nd generation CX-5 at the INOKOM facility in Kulim, Penang. The company unveiled an all-new CX-5, which was assembled in Malaysia, to its business partners, representatives of Mazda, and select motoring media.
As such, Mazda Malaysia plans to export its locally-assembled CX-5 to the Philippines and other ASEAN markets such as Indonesia, Cambodia, and Myanmar. Currently, the PH-spec CX-5 are sourced from Japan.
We see Malaysia as an important production base in the ASEAN region and, with the aim of establishing a sturdy production system, we've worked closely with our business partners to develop manufacturing of Mazda cars here.
Mazda Malaysia has previously invested about 2.3 billion yen (around P1.04 billion) to build an exclusive paint shop for the brand's designer body colors. This investment also intends to automate the body-welding process.
Local assembly of the all-new CX-5 in Malaysia began in August. It was also during that time when Mazda Malaysia started using its exclusive paint shop which has the capability to produce the brand's Soul Red Crystal, Machine Gray, and Snow Flake White Pearl Mica.
Latest News
Thankfully, not all models are affected by the additional tariff.

The brand's small crossover range has been expanded once again.

Geely Philippines is confident that it has enough stocks of its vehicles to last until April of 2021 before increasing its prices.
View More Articles