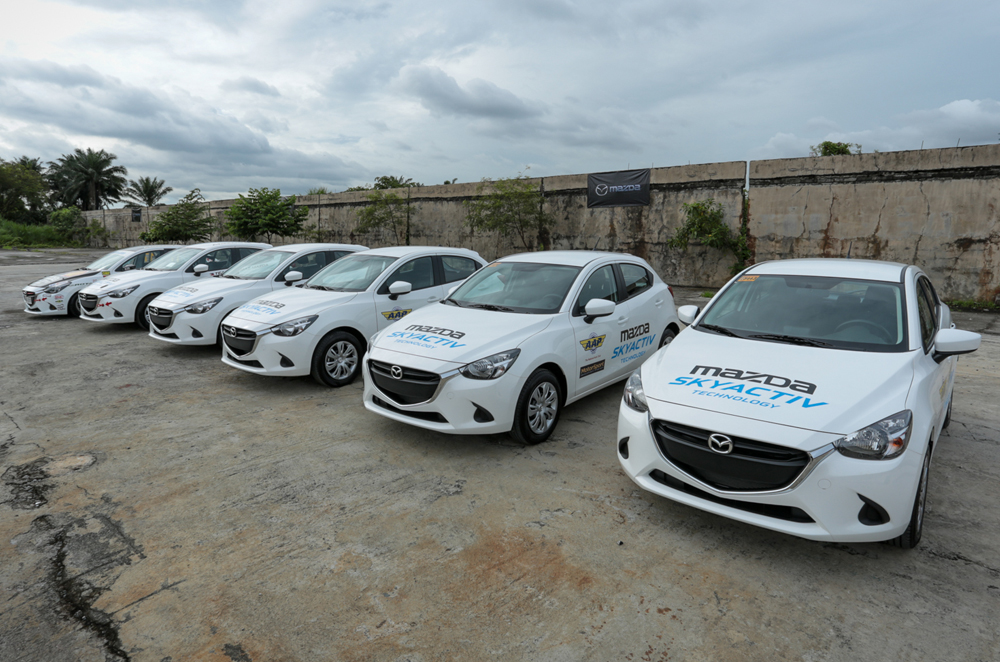 Mazda Philippines renewed its partnership with the Automobile Association of the Philippines (AAP) by providing 5 brand new Mazda2 hatchbacks. These will be used to train future racing talents through the AAP's Motorsports Development Program (MSDP).
Now on its 3rd year, the MSDP is a 9 module training program with the goal of preparing young adults (ages 16 to 19 years old) to become successful race car drivers. With the help of the new Mazda2 S SKYACTIV cars, the young drivers will be able to learn from a team of decorated drivers lead by 10-time National Rally champion Vip Isada. Since its creation, the MSDP has produced a total of 500 drivers, 2 of which are currently competing internationally.
We are proud to be associated with the AAP in supporting MSDP. It started off small two years ago and now that the program has taken off, we are very encouraged with the results. And this is why we decided to give AAP 5 fresh Mazda2 cars for them to use in the MSDP. This is one program that really works.
Aside from the turnover of the new cars, Mazda Philippines also gave its Mazda2 race car to their official racer Edwin Rodriguez as a token of appreciation for all his efforts.
Rodriguez raced at top national level events such as Philippine GT Championship and Philippine Touring Car Championship (PTCC). Rodriguez has won a lot of races in his years of racing with Mazda, which helped him bag awards such as Philippine GT driver-of-the-year and PTCC Division 3 overall champion.
Mazda Philippines, with the support of the AAP, also took the opportunity to introduce its Jinba Ittai Academy. It's a program that aims to share the brand's philosophy of connecting the driver with his car. It will also correlate proven driving techniques with Mazda's technology that enhances car control and driving pleasure.
Latest News
Ford has expanded its Explorer lineup by adding a new off-road-centered model that comes with upgraded suspension components as well as bigger wheels and tires.

Several new courses are being introduced into the curriculum of the Volkswagen Academy for the EV boom.

Having children sit on their laps when on a cruise is proven to be a dangerous practice.
View More Articles