During the 2016 Manila International Auto Show (MIAS), Jaguar Land Rover Philippines showcased their most sought-after models in the market. These were the Jaguar XE, Jaguar F-Type, Discovery Sport, and Range Rover Evoque.
First on their lineup was the Jaguar XE. The XE is Jaguar's most aerodynamic sedan and is the first to be built using their modular vehicular structure. To increase its strength and durability, engineers utilized an aerospace-inspired joining technology on its body and chassis. As a result, the XE boasts a sturdy physique that compliments its high level of craftsmanship.
This compact luxury sedan seats 5 occupants who are greeted with luxurious features like comfortable bespoke technical fabric and fine-grain leather seats and an 8-inch touch screen instrument panel to name a few. It also flaunts a spacious cabin with commendable head and leg rooms.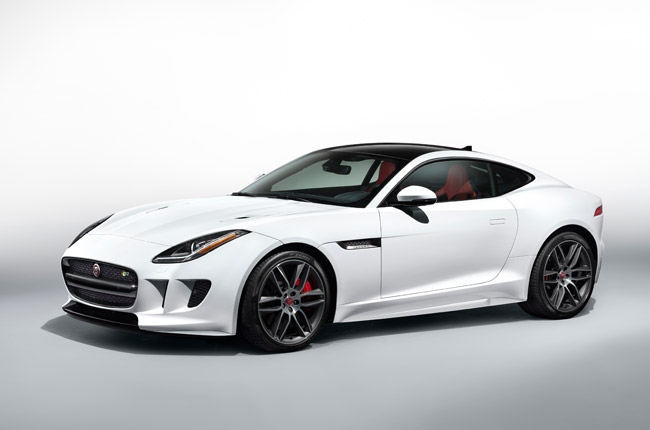 Meanwhile, the F-Type expresses Jaguar's athletic side with an aerodynamic body that cuts smoothly through the wind. This is matched with a lightweight all-aluminum construction and a choice of supercharged V6 and V8 engines. One for the performance-savvy enthusiast, this car boasts a Dynamic Mode feature that sharpens its steering and throttle output for a spirited drive.
Over to Land Rover's area, they flaunted the latest Discovery Sport. As one of their more versatile creations, the Discovery Sport comes with configurable 5+2 seats that are cleverly-packaged to maximize its small dimensions.
On top of this, the Discovery Sport's choice of powerful gasoline- and diesel-fed engines give off CO2 emissions as low as 119 g/Km, a figure that's achieved mostly by smaller family vehicles. Drivers can control these using an advanced 9-speed automatic transmission with 4-wheel-drive.
Then there's the latest Range Rover Evoque. Debuting as a 2016 model, this one presents design upgrades both inside and out. It also comes with a full set of LED headlights and improved off-roading ability. Land Rover says that the 2016 Evoque is available as a coupe or a 5-door version.
For more information about other Jaguar and Land Rover models, visit the AutoDeal Car Guide.
Latest News
Isuzu PH aids Excel Trend Group of companies by turning over a QKR truck and D-Max pickups.

Jaguar sends a formal request to Oxford English Dictionaries to update the meaning of the word car to encompass electric vehicles as well.

With most of its lineup updated, Honda Cars Philippines is looking to add one more new unit this September 24, 2019.