To ease the pain of traffic in major thoroughfares, the Metropolitan Manila Development Authority's (MMDA) number coding scheme has been modified countless of times. However, with the modification comes an increase in the number of application for exemption.
With this, MMDA General Manager Thomas Orbos temporarily suspends the issuance of exemptions.
In a report by the Philippine News Agency, Orbos said that the issuance of exemptions is not mandatory and is subject to evaluation, to consider exceptional humanitarian reasons.
The volume of vehicles is there but we have to revisit the policies on the exemptions under the UVVRP because this might defeat the purpose of reducing the number of cars on the roads," he added.
The MMDA also reiterated that there's an automatic exemption without the need for a certificate for emergency situations, such as vehicles transporting a person that needs immediate medical attention, official government cars, and marked media vehicles.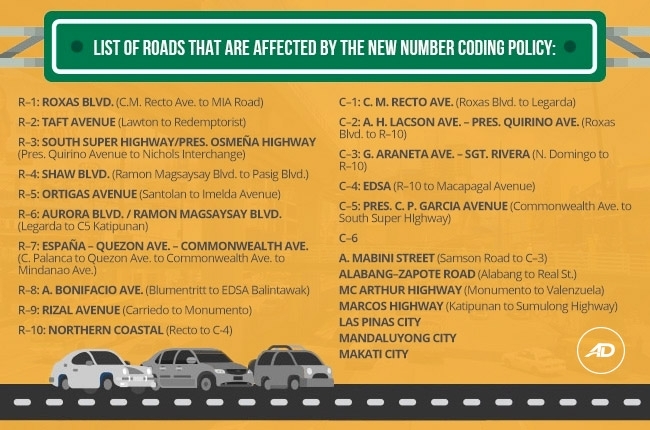 Just a review, the expanded UVVRP will still run from Mondays to Fridays, 7:00 a.m. to 8:00 p.m until January 30, 2017. Of note, there won't be any window hour as well. Vehicles with license plates that end in 1 and 2 are not allowed to go out on Mondays; 3,4 on Tuesdays; 5,6 on Wednesdays; 7,8 on Thursdays; and 9,0 on Fridays.
Latest News
The new dealership marks one of the first new Kia locations with the brand's new corporate identity.

The official Twitter account of the LRT2 posted an announcement that pets may soon be able to board trains at LRT2.

The 2023 Xpander Cross is finally out in the Philippines, adopting the fresh face of its standard brother.
View More Articles