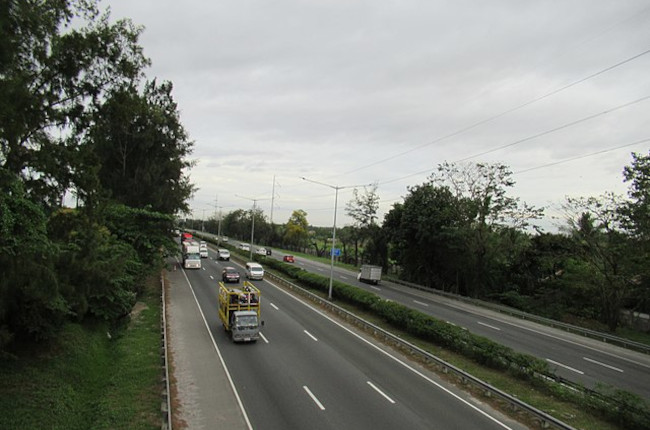 Undas is almost upon us, and as we take a few days to remember our dearly departed, it's also important to remember to plan for the journey, and if you will be taking the North Luzon Expressway (NLEX), the NLEX Corporation is pledging to help motorists out and keep them going through its Safe Trip Mo, Sagot Ko (SMSK) program.
If you don't already know, SMSK has been going on for 13 years now, and the "priority remains the same: to make sure that… motorists have a will be safe, efficient, and enjoyable travel experience," according to NLEX Corporation's president and general manager, J. Luigi L. Bautista. "We will heighten our operations as we are projecting an increase of around 10 percent in our average daily traffic of 278,000 at NLEX and 71,000 at the SCTEX," he adds.
In a nutshell, the SMSK program will involve more manpower on the expressways because there will be an increase in vehicular volume during this Undas season. From the perspective of manpower, the NLEX Corporation will deploy full traffic and toll operations in order to keep the flow of traffic moving and to provide assistance to motorists for the holiday weekend.
Furthermore, NLEX Corporation will also deploy over 1,000 patrol crews, traffic marshals, security teams, incident response teams, and toll lane personnel to ensure the safety of all and provide assistance should it be needed. On top of that, emergency medical services will also be on call in case of accidents.
Motorists are advised to expect high traffic in areas such as Balintawak, Mindanao, Karuhatan, Valenzuela (Paso de Blas), Meycauayan, Marilao, Bocaue, Santa Rita, San Simon, San Fernando, Clark South, Tarlac, Tipo, and SFEX.
Finally, construction along NLEX and SCTEX will be suspended during the long holiday weekend, save for the rehabilitation of the Candaba Viaduct. Restrictions for Class 3 vehicles will be in place from November 1, 12:00 AM to November 2, 12:00 PM for both directions. The left-most lane will be for Class 3 vehicles while the rightmost lane will be for Class 1 vehicles.
Latest News
Changan Philippines has just inaugurated and blessed its new national headquarters in Calamba City, Laguna.

The aim of the new payment scheme is to help lessen traffic on the tollways and to cut down the stops that motorists need to do.

Hyundai presents Night Of Lights, now open to the public with an immersive audio-visual drive-through.
View More Articles