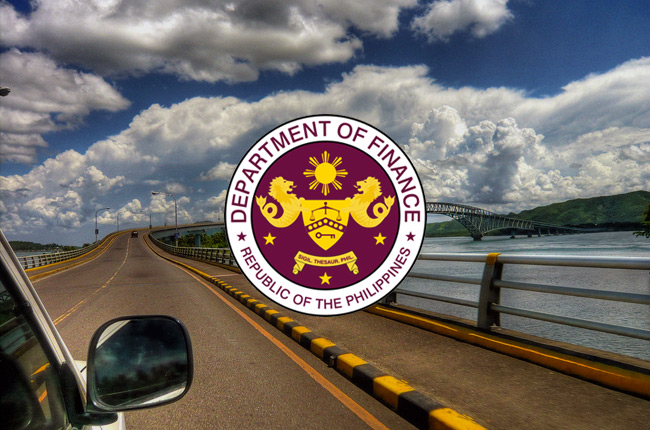 Better start planning and saving up for the ultimate road trip as the Philippine government is planning to construct bridges that will connect Luzon to key areas in Visayas and Mindanao.
Under the Build, Build, Build program, this project will have a total of eight bridges and cost at around P269.19-billion. Although there is no timeline yet, the list of bridges have been announced and are set to be sent in for approval of the Investment Coordination Committee (ICC).
18.2-km bridge connecting Samar to Luzon
Either a 20-km underwater tunnel or a long-span overhead bridge from Leyte to Mindanao
5.7-km Panay to Guimaras bridge
12-km worth of inter-island linkages connecting Guimaras and Negros
1-km Bohol-Lapinig island bridge
18-km bridge from Lapinig island to Leyte
5.5-km Cebu-Negros link
24.5-km Cebu to Bohol link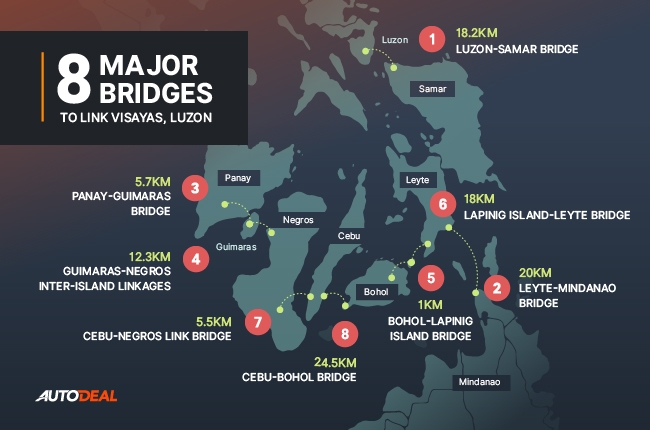 This will amount to around 105-km worth of infrastructure that, according to Finance Secretary Carlos Dominguez III, will help stimulate the economic growth and create jobs outside Metro Manila.
Latest News
Hyundai Philippines gives you six reasons to own an H-100 with its Super Sais promo and six months free PMS.

MG Philippines is debuting its biggest promo to date, and all models get favorable downpayments rates and discounts.

Peugeot has released the newest variant of its 5008 crossover, which is big on value and features.