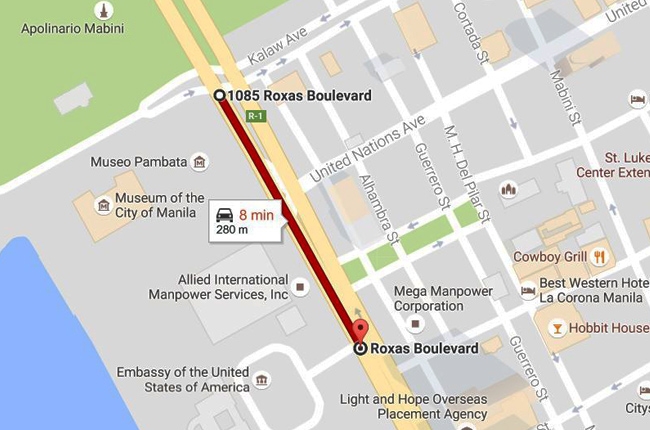 As of 7:36 a.m., a part of Roxas Boulevard south bound (from T.M. Kalaw to U.S. Embassy) is closed to traffic due to a suspected bomb threat near the mentioned foreign establishment.
Metropolitan Manila Development Authority (MMDA) and Philippine National Police (PNP) are on the scene to assist.
Motorists are advised to take alternate routes and avoid the area.
Past 9 a.m., the lane was opened to traffic as PNP was able to address the issue as needed. The discovered improvised explosive device (IED) was detonated before noon by the members of the PNP bomb disposal unit.
Source: MMDA Facebook page
Latest News
One of the most exciting nameplates in Hyundai Philippines' lineup.

The South Korean marques' new Separate Sound Zone tech is music-lover's delight.

There's big growth in the SUV segment and, surprisingly, very little in the compact cars.