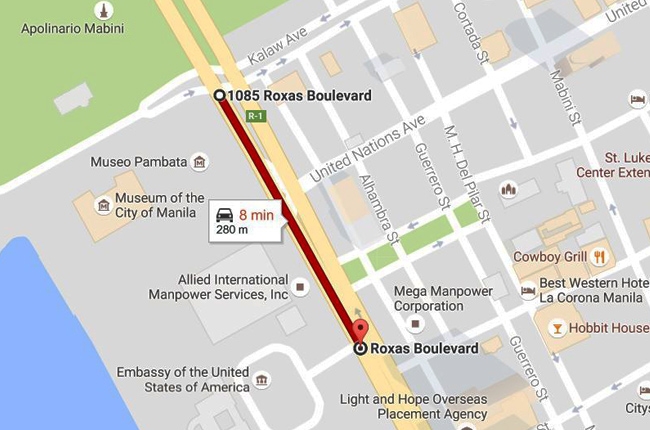 As of 7:36 a.m., a part of Roxas Boulevard south bound (from T.M. Kalaw to U.S. Embassy) is closed to traffic due to a suspected bomb threat near the mentioned foreign establishment.
Metropolitan Manila Development Authority (MMDA) and Philippine National Police (PNP) are on the scene to assist.
Motorists are advised to take alternate routes and avoid the area.
Past 9 a.m., the lane was opened to traffic as PNP was able to address the issue as needed. The discovered improvised explosive device (IED) was detonated before noon by the members of the PNP bomb disposal unit.
Latest News
All good things have to come to an end as Suzuki finishes his fourth and final term.

Grab launched its newest feature in Thailand, the Drive Your Car service which lets you have a chauffeur for a drive.

Two heavy hitters have been introduced by the Golden Bowtie to go head-to-head against the Ford Expedition.