In a report released Interbrands, a brand consultancy that specializes in brand strategy, analytics, valuation, corporate design, and digital brand management, a number of key automotive players have made it to the top 100 of their 2018 Best Global Brands leaderboards.
To be included in the list, a company must meet several key requirements. One of them is that 30% of their revenue must come from outside their home region, and the brand must have significant presence in Asia, Europe, North america, and coverage in emerging markets. Public data must also be available on the brand's financial performance, and they must be making profit in the long term in regards to the initial cost of capital. Finally, the brand must have a public profile and awareness throughout major economies of the world.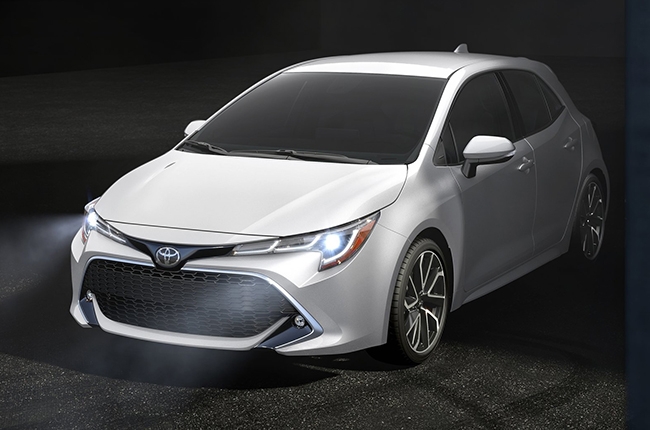 Retaining their top spot in the automotive sector of Interbrand's 2018 Best Global Brands list is Toyota, with an estimated value of around USD 53.404 billion, a 6% growth from last year. They are placed seventh overall when compared to brands from all industries, next to the likes of Apple, Google, Amazon, and Microsoft. Mercedes-Benz follows in eighth, growing by 2% to USD 48.601 billion, just overtaking Facebook on the list. Take note that Toyota and Mercedes-Benz are the only car manufacturers that have remained in the top 10 of the 100 brand list.
BMW stays slotted at 13th, with a decline of 1% in brand value to USD 41.006 billion. Honda occupies the 20th spot with a 4% growth at USD 23.682 billion. Ford is at 35th with a 3% growth good for USD 13.995 billion, and Hyundai is at 36th with a value of USD 13.535 billion and a growth of 3%. Nissan is at 40th with a 6% growth from last year, valued at USD 12.213 billion, with Volkswagen at 41st and Audi at 42nd, with growths at 6% (USD 12.201 billion) and 1% (USD 12.187 billion) respectively. Porsche finds itself at 52nd with USD 10.707 billion with a 6% growth, Kia in 71st with 4% growth at USD 6.925 billion, and Land Rover in 78th with an increase of 2% at USD 6.221 billion.
Important to note is that Ferrari was named the top growing brand in the automotive industry, hitting 18% with a value of USD 5.76 billion at 80th place. MINI is at 90th with a 3% growth at USD 5.254 billion and Harley Davidson, with a negative 9% at USD 5.161 billion, is at 93rd. New on the list is Subaru, valued at USD 4.214 billion, and achieving 100th place.
Latest News
Astara Philippines adds the JMC brand alongside GAC and Peugeot to the list of brands it is distributing in the country.

Hyundai Motor Philippines Inc. is introducing a wider range of payment options for customers with "Hyundai Finance."

Toyota Motor Thailand has launched the Hilux Champ, the brand's simpler and more affordable alternative to the Hilux.
View More Articles