For motorists who frequent Ortigas or who pass by the Ortigas Center on the way to their destination, the Metropolitan Manila Development Authority (MMDA), stated that there will be traffic flow disruptions along several roads and streets in the area.
The MMDA will be assisting with managing the flow of traffic from September 26 to September 30, 2022. No road closures will be done during the five-day meeting, however, and motorists can expect some traffic disruptions to happen along EDSA from Magallanes to Ortigas, Julia Vargas Avenue, ADB Avenue, San Miguel Avenue, Guadix Drive, Bank Drive, and Saint Francis Street.
Up to at least 300 delegates from the Asian Development Bank (ADB) member economies are expected to attend the event, specifically at the ADB headquarters which is located in Ortigas Center, Mandaluyong City.
Motorists are also advised that there will be a special ADB lane along Saint Francis and Bank drive in order to give way to the delegates. The delegates' convoys may use the inner lane of the EDSA Busway from Guadalupe to Ortigas as a sort of "express lane" to get to the meeting on time.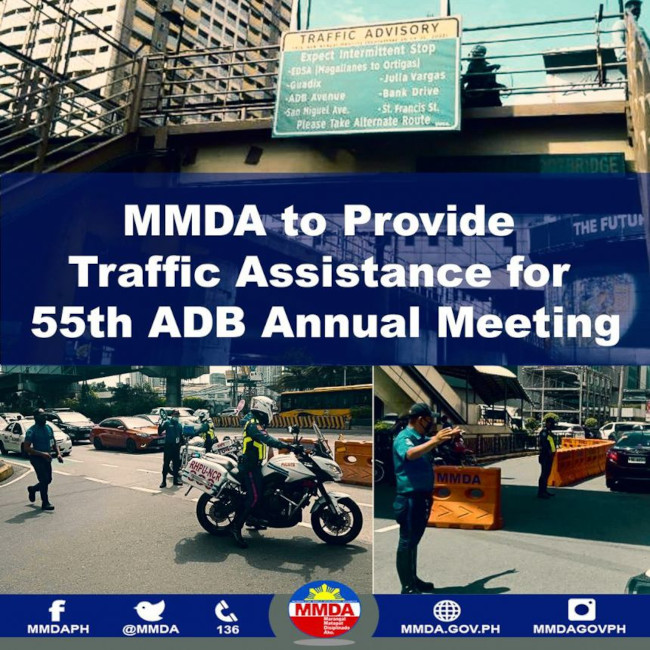 Up to 500 MMDA personnel led by the Task Force Traffic Management will be deployed around the routes in order to facilitate the movement of the delegates from the Ninoy Aquino International Airport to the hotels, venues, and other areas.
For motorists who pass through any of the avenues, side streets, or roads, consider taking a different route to your destination or leaving earlier in order to skip the traffic. Also, get ready for some disruptions along EDSA or from the airports to make way for delegates.
Latest News
Toyota is staying true to its goal of helping the economy recover by making its light commercial vehicle more attainable to smaller-scale businesses.

The hybrid drivetrain makes it more powerful and seeks to be more fuel efficient compared to its turbo counterpart.

We can expect to see better customer service, and more world-class Ford vehicles to come from the Blue Oval brand.
View More Articles