It seems that Hyundai's latest vehicles aren't to be left out as prime choices for those looking for the safest vehicles around. This time, the Hyundai Kona, a subcompact crossover that was recently launched in the Philippines, has earned top marks when it performed in one of the industry's most stringent crash tests by the Insurance Institute for Highway Safety (IIHS). There is a catch, though.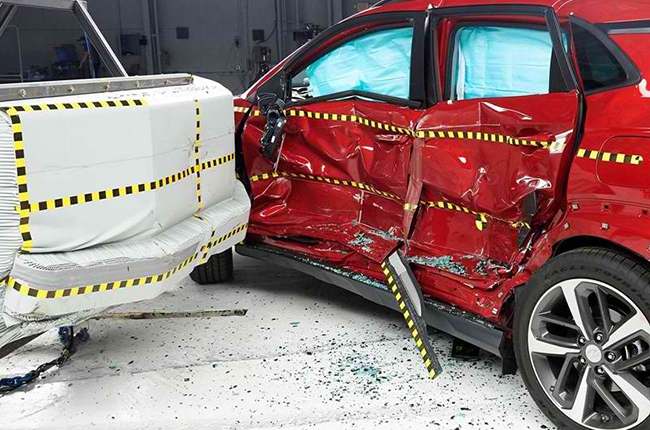 The 2018 Hyundai Kona has recently been updated with LED headlights, a feature that our local market doesn't get. The improved LED lighting significantly improved the score of the Kona as glare was reduced, and also feature high-beam assist, a feature that automatically switches between high beams and low beams depending on the presence of other vehicles in the path of the lights.
Safety is one of the most important markers for every vehicle Hyundai develops and we are proud of our entire engineering team, who helped Kona achieve the highest possible rating from the IIHS. Hyundai continues to prioritize making the most advanced safety features available. The Kona is a great example of the stylish, fun-to-drive, affordable and safe vehicles you can find in the Hyundai lineup.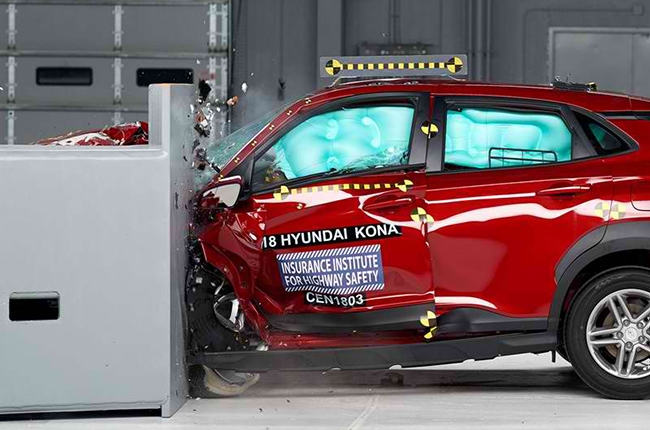 All Hyundai Konas in the United States built after May of 2018 have earned the 2018 Top Safety Pick+, an award given to vehicles that earn good ratings in the driver-side small overlap front, moderate overlap front, side, roof strength and head restraint tests and an acceptable or good rating in the passenger-side small overlap front test. Contenders also need an available front crash prevention system that earns an advanced or superior rating and available good-rated headlights.
A sound structure and the addition of forward collision-avoidance assist, or in simpler terms, automatic braking in an event of a forward collision, plus lane keep assist and driver attention warning, already add to the impressive score of the Kona. There's also blind spot monitoring and rear cross-traffic alert, making the US 2018 Hyundai Kona an all around safety package in this category. While our local units may not have all the bells and whistles when compared to the US market, our fingers are crossed that these additional features become standard, or at least optional choices, in the next iteration. With our hectic streets and stressful driving conditions, every bit helps, and those given the choice will be willing to spend more for peace of mind. I know I would.
Latest News
Nissan Philippines has introduced the Kicks e-POWER Sport, which features a body kit and is limited to just 150 units.

Ford Philippines' DSFL aims to provide comprehensive training and experience for increased driver safety and awareness.

Changan Philippines, under Inchcape, is progressing its lineup with two new models, the X7 and the S7 full EV.
View More Articles