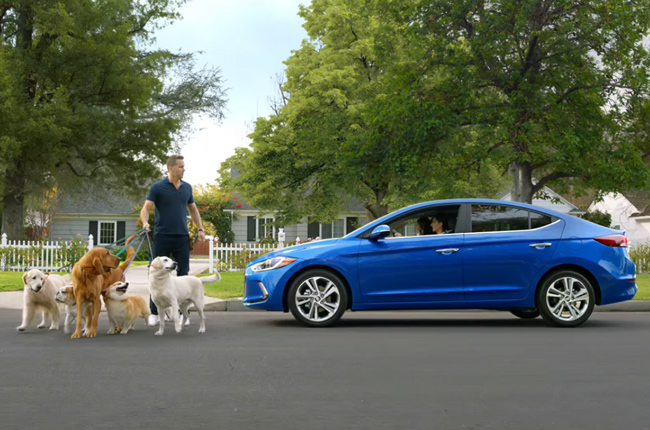 Hyundai didn't hold back in promoting the high tech features of the all-new Elantra. With Ryan Reynolds and 2 diet-conscious grizzly bears as supporting casts, we're pretty sure these commercials from the Korean marque will entertain you in many ways.
On the 1st video, a couple run for their lives as 2 grizzly bears gives them a heart-thumping chase. However, with a simple voice command on his smart watch, he was able to start the all-new Elantra engine even before they entered the car.
Their lives were spared, but wait until you see the twist at the end.
If you have a crush (or man-crush) on Ryan Reynolds, you'll definitely love the 2nd video. Entitled "Ryanville," the clip shows him on different personas with 2 girls swooning over him while driving.
With their eyes off the road, an unfortunate accident could have happened if not for the all-new Elantra's Autonomous Emergency Braking (AEB). Thank God Ryan's not hurt.
The all-new Elantra isn't here yet but if the made you itch for a Hyundai, you can visit the AutoDeal Car Guide.
Just One More Step To Get Your Quote
Find out more info, request a brochure, or request a quote by sending an inquiry below
Latest News
More reasons to buy a Ford Explorer.

A total of 7,320 units were recorded by AVID, with the LCV segment shining the brightest in October 2019.

Owners better schedule a visit to their local dealerships for checking.