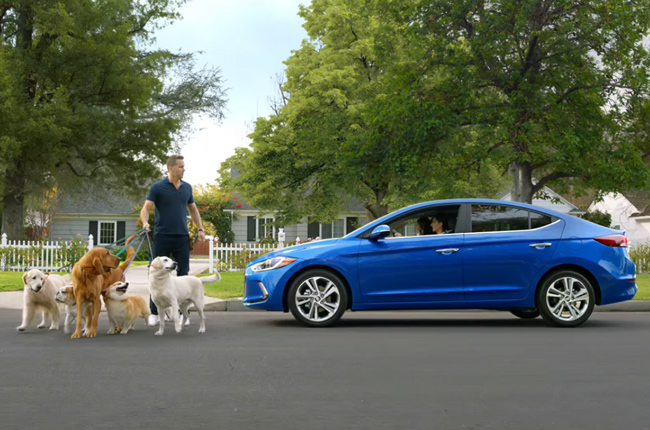 Hyundai didn't hold back in promoting the high tech features of the all-new Elantra. With Ryan Reynolds and 2 diet-conscious grizzly bears as supporting casts, we're pretty sure these commercials from the Korean marque will entertain you in many ways.
On the 1st video, a couple run for their lives as 2 grizzly bears gives them a heart-thumping chase. However, with a simple voice command on his smart watch, he was able to start the all-new Elantra engine even before they entered the car.
Their lives were spared, but wait until you see the twist at the end.
If you have a crush (or man-crush) on Ryan Reynolds, you'll definitely love the 2nd video. Entitled "Ryanville," the clip shows him on different personas with 2 girls swooning over him while driving.
With their eyes off the road, an unfortunate accident could have happened if not for the all-new Elantra's Autonomous Emergency Braking (AEB). Thank God Ryan's not hurt.
The all-new Elantra isn't here yet but if the made you itch for a Hyundai, you can visit the AutoDeal Car Guide.
Just One More Step To Get Your Quote
Find out more info, request a brochure, or request a quote by sending an inquiry below
Latest News
Castrol launches its latest line of Castrol Magnatec oils containing DualLock technologies to give you the best lubrication for your engine.

CST launches a new lineup of tires for both passengers cars and 4x4 vehicles.

The LTO is now letting you renew your license ahead of time up to 60 days for those who are going to be out of the country when the expiration date hits.