We won! Not in all nominated categories, but it's still an honor to be recognized among over 200 other entries. Two of our team members were called out to the 21st Henry Ford Awards (HFA) this year: Jet and our beloved host Caco. After the pleasantries were over and done with, and after a sumptuous dinner, we sat ourselves down to witness whether or not either Jet or Caco will walk away with an award.
What are the Henry Ford Awards?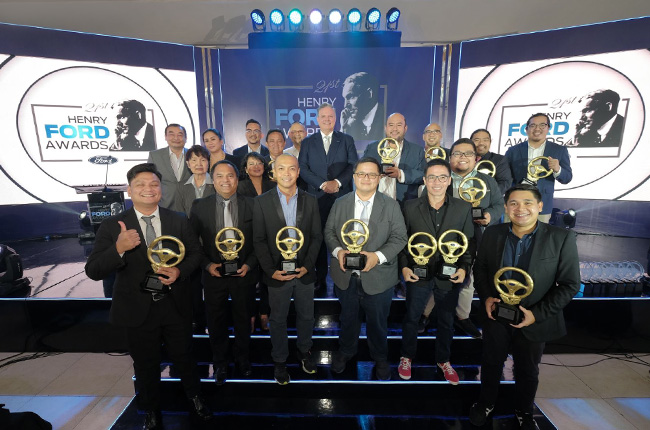 Now in its 21st year, the HFA aims to promote automotive journalism by recognizing personalities and works that tell worthwhile stories be it in print or online media. This year, the HFA had a new "peoples' category in addition to recognizing top-quality motoring stories that were not limited to the Ford brand, but of course, there is a category specifically meant for Ford as well.
Nominated: Best Technology Feature of the Year
Starting out with written works, our newest writer, Jet Sanchez surprised everyone with his nomination for the Technology Feature of the Year category. Jet only recently entered AutoDeal as a content writer, doing some MotoDeal articles on the side. Jet's young in motoring media, but that didn't stop him from pushing out piece after piece with quality to boot.
Today, the industry is smack dab in the middle of traditional and alternative sources of energy. Some journalists are calling this age the golden era of the internal combustion engine and the dawn of electric mobility. We have to admit, that there are many terms that any car buyer has to come to grips with when determining how "electric" a car is. As such, Jet thought that he could learn a thing or two from the interwebs and write an article about it at the same time. While he was nominated, he lost to another article on AutoIndustriya. Faced with his veteran competitors, however, the team still applauds him for getting nominated in less than half a year into the industry.
Best Automotive Vehicle Review (Video) AND Best Automotive Video Host
It came as no surprise to our colleagues that Caco won two of three nominations in HFA this year. Every single online video category had Caco's face on it, and riding on the winning Ford F-150 video we fielded for the 20th HFA, we were hopeful that Caco would at least walk away with one award from the three nominations he received.
That being said, the first winner was the 2022 BMW X7 Review. Let's face it, Caco's got a knack for the fancy, saying it often in our videos, however with the X7 he truly meant it. The premium seven-seater was a sight to behold and drive and Caco dove into every little detail he could about it but not forgetting to enjoy the ultimate driving experience that BMW could provide.
New for the 21st HFA is the peoples' category, which evaluated writers, editors, and video hosts on their performances throughout the judging period. Caco was nominated here, and at some point, the other nominees were simply happy to have been considered finalists since many felt that Caco would win it anyway, and he did. Confidently strutting up on stage, Caco accepted the award bagging a total of two.
It would have been a clean sweep of all the video awards if not for Philkotse's Ford feature. Our 2021 Everest Sport review didn't quite cut the mustard this time around for the Ford judges, but we'll be back.
Latest News
Mazda is working on launching a new CX-5 in 2025. The most popular crossover in the lineup is also going hybrid.

A new Toyota Gazoo Racing motorsport car is set to be unveiled during the 24 Hours of Le Mans on June 10, 2023.

Hyundai is serious about putting the N Vision 74 into production according to Chief creative officer Luc Donckerwolke.
View More Articles