Lexus IS 2017
Php 2,668,000 – 3,198,000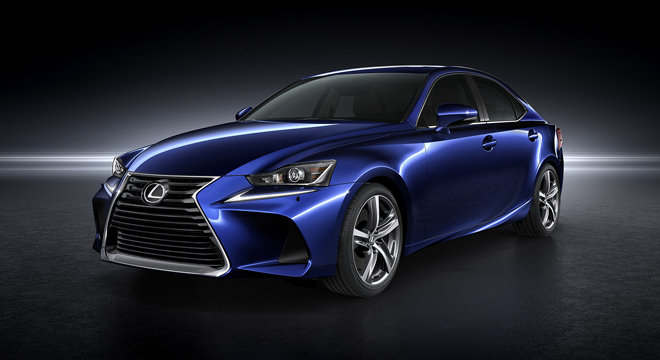 The original IS dates back as a Toyota Altezza in Japan was a front/rear-drive car with upmarket interior and a sporty-cred intended to fight against a German dominated market for a compact executive sedan. It has come a long way and it's ready to fight back wearing the spindle grille and flared haunches into the rear will make you think twice. With its stiffer but lighter body shell, it's an evolution to behold with better road handling performance.

In the Philippines, the interior of the new IS has also been beefed up with even more modern touches of luxury, a lot roomier for the passengers as well with buttons and knobs that work with high regard of being faultless. Navigate your way with the Lexus's joystick operated multimedia system and listen to the tunes of a remarkable surround sound.

With its driver-focused credentials and sporty handling, under the hood is noteworthy 31-hp 378 Nm 24-valve V6 engine mated to an industry-first 8-speed gearbox. While no matter what the destination, the IS 350 gets you there with active and passive protection. If you fancy getting there faster, the IS 350 with an F-Sport package is always an option to consider.