Now, we've covered the Ford F-150 in a written and video review, and to be honest, it's one of our favorite cars for the year 2020. Even if some may argue that it is a rather old model, or the old model, it's so laden with features that we just have to sit back and appreciate the heft of its specs and the actual heft of the automobile. So here are 5 standout features to love with the 2020 Ford F-150 4x4 Platinum.
The tail
Now, as a pickup truck, the F-150 does come with a bed, but it's a radical departure from the midsize offerings we have in the market today. Most pickups have a tailgate and perhaps a stepper to gain access to whatever you place at the back, however, the F-150 takes it a step further and makes gaining access to your cargo area, an experience in itself. First, you have the stepper and deployable assist that allows you to climb onto the back of the giant without much effort. Couple that with the remote open and close of the rear, and you have yourself one very convenient experience.
The massage seats
You rarely find this feature in a midsize sedan, but to find it in a pickup truck is out of the blue and unheard of unless you have an F-150 because in its Platinum trim, expect to be wrapped in leather, and massaged for those long trips. We guess Ford felt that as a pickup truck owner, you and your front passenger could use a break from hauling cargo or hauling ass on the highway. Couple that with the other amenities that we will get to, and you have yourself the equivalent of a business class flight, and it might as well be with the traffic in Metro Manila.
The 360-degree camera
Oddly enough, this feature doesn't come standard in the Ford Expedition, but the F-150 has it and it is a godsend in the tight city streets of the Metro. You can see everything around you so you minimize the risk of clipping a car or sideswiping a pole. Parking a big rig like this is hard enough, but to ease your worries, the F-150 has camera's all over to quell your anxieties.
The glass roof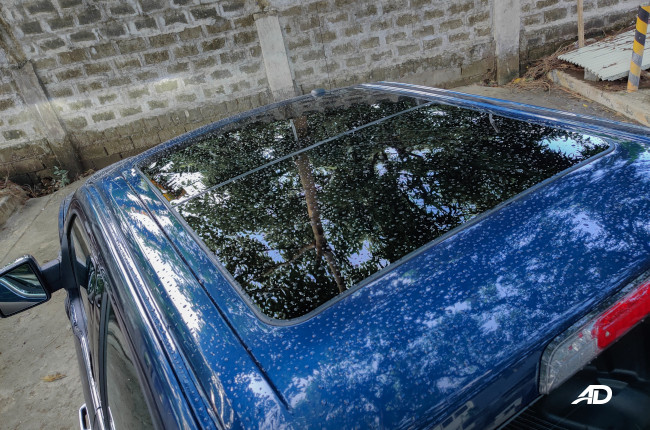 Already a key selling point for many models in the Philippines, Ford decided that the F-150 should also come with a glass roof to make the experience even better. For the most part, you're not going to be rolling down the road all the time with the shade open, however, you'll be glad that you can do so with a flip of a switch. To top it all off, you can allow the rest of the cabin to enjoy all of that natural sunlight.
The power
Last and certainly not the least, is what's under the hood. Ford decided to put one of its most powerful engines in the F-150 for the Philippine market. The brand's naturally aspirated V8 just simply wouldn't do, so they opted for a twin-turbo 3.5-liter V6 that pushes out 375 hp and 637 Nm of torque mated to a 10-speed automatic transmission that can bring the F-150 to speed in the blink of an eye. It's a freight train that you never saw coming because it can keep up with some two-door coupes because that engine and transmission is so mighty. There are pickup trucks that certainly have some grunt and pulling power, but the F-150's mill is just next level and deserves attention.
Get the best deal - Choose multiple dealerships to compare offers!
You can request quotations simultaneously from multiple Ford dealerships. Select your preferred dealers from the list below.

Receive quotes from multiple dealers in minutes.
Check vehicle and color availability.
Choose the best deal for you.
Latest Features
We offer such promos in order to give car-buyers that feeling of scoring "a good deal."

Prices are quite close, but which one are you willing to pay off?

Starting and stopping a manual transmission car will become a breeze especially if you remember these tips and tricks.
View More Articles