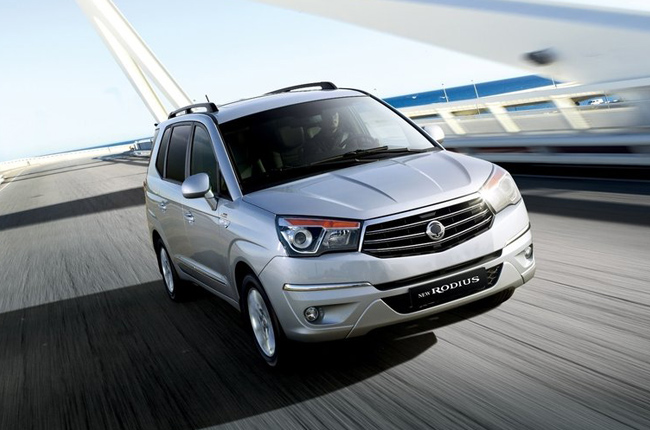 Part of the responsibilities of owning a vehicle is keeping it at its top-notch condition. However, this can be dreadful for some as costs for maintenance, such as oil change and wheel alignment, aren't easy on the wallet.
Fortunately, SsangYong Berjaya Motor Philippines (SBMP) takes this monkey off your back by giving away free 3-year preventive maintenance service (PMS). Parts and labor are part of this value added service, which is huge savings for you – well, at least for the first 3 years of owning a brand new SsangYong vehicle or before your odometer hits 60,000 km, whichever comes first.
This aftersales service from SBMP is applicable to all brand new SsangYong Tivoli, Rodius, and Korando bought from November 2016 onwards. SsangYong owners just have to visit their respective dealerships in order to have their cars serviced.
The good news doesn't stop there. SBMP also extended the vehicle warranty to 5 years or 100,000 km, whichever comes first. With both value added services from SsangYong, you should be able to see more from the price tags of their cars.
Our aim is not only to provide Filipinos with high quality affordable cars, but we also strive to deliver total customer satisfaction by ensuring top-level service to make owning a SsangYong vehicle a pleasing experience. The implementation of the 3-year free PMS and the extension from 2-years to 5-years warranty is a good start in achieving this goal," said SsangYong Berjaya Motor Corporation Managing Director Dave Macasadia.
In addition to that, owners of older generation SsangYong vehicles are now allowed to have their cars serviced at SsangYong Quezon Avenue and SsangYong Cebu dealerships. So, if you have an old Rexton in your garage that needs to be serviced, you know what to do.
Latest Features
Chinese cars are coming up in popularity, and filling in a gap in the market that other brands can't, here's the data.

From Manila to the City of Pines, we give you 5 reasons why you shouldn't overlook the Volkswagen Lamando.

Water brings life, but it can also be a bad omen for the unprepared. Here are a few things you need to take care of to ensure a safe trip on the road.