A Filipino has made it to the finals of the 2019 Lexus Design Awards. Jeffrey E. Dela Cruz, an architecture graduate from St. Louis University in Baguio City, has made it to the prototyping phase of the competition.
To provide a sense of scale, a total of 1,548 entries were sent to Lexus, and only six are moving forward into the prototyping phase, supported by Lexus. After this phase, the six finalists will show the world the fruits of their labor this April at the Milan Design Week 2019. The winner will be announced right after.
The competition was started back in 2013 and the annual Lexus Design Awards has been supporting designers and creators to create new ideas to spark innovation to help form a better and brighter future. The goal was clear, to come up with new ideas that have the power to make a difference and change lives.
This year's submissions revealed a strong awareness of the connectedness of our world and the need for increased social consciousness. It's clear that the fusion of classical design and computational design is now happening especially in the minds of designers looking to solve our world's biggest problems. I'm optimistic that as we continue to nurture and embrace this new generation of designers we'll see a better tomorrow.
The competition also includes a 2-day mentoring workshop, situated in New York, where four globally acclaimed designers, Jessica Rosenkrantz, Shohei Shigematsu, Sebastian Wrong, and Jaime Hayon, provided inspiration and guidance for the 6 finalists. Following this workshop, the finalists have access to each mentor as they develop their prototypes in preparation for the Milan Design Week in April.
Jeffrey Dela Cruz's innovation is the Baluto, a modular housing system that is earthquake resistant and flood resistant. The project is a solution to people in low-lying areas that are susceptible to flooding. The housing design provides a habitable space on land that can withstand flash flooding.
The Baluto project addresses a major problem in the Philippines, especially during the monsoon season. With the torrential rains set to visit the country in the middle of the year, April will be an ample time to see the progression of Jeffrey Dela Cruz's prototype.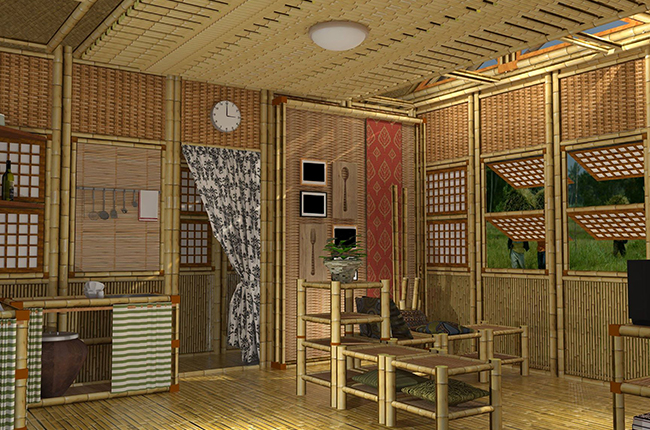 The judges presiding over the competition will be as follows,
Sir David Adjaye, Architect/Principal and Founder, Adjaye Associates, London and New York.
Paola Antonelli, Senior Curator for the Department of Architecture and Design, MoMA, New York
John Madeda, Technologist/Global Head of Computational Design + Inclusion, Automattic
Yoshihiro Sawa, President, Lexus International.
Latest News
Mitsubishi Philippines wants to bring a little more spice to its model lineup by bringing back the Ralliart brand as an accessory pack.

The Strada GLS line gets a selection of blacked-out elements and 18-inch black alloy wheels.

We got nominated, and won! Caco drove home with two awards from HFA this year.
View More Articles