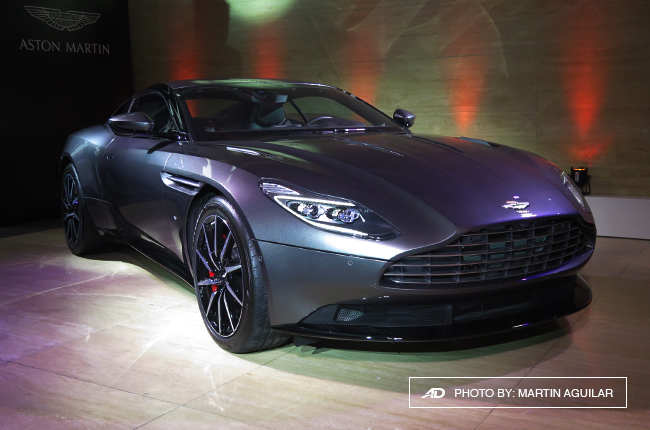 Aston Martin's all-new DB11 has successfully made its way to the Philippine shore. The luxury sports coupe is the latest face of the British carmaker's DB lineup, succeeding the DB9.
As a review, the DB11 was first previewed in March 2016 at the Geneva Motor Show, where it has stunned the motoring public with its sleek detailing and striking exterior.
The DB11 is fitted with a wide grille, accentuated by new headlight design. Moreover, it has a prominent beltline that runs all the way to the slim taillights. Aston Martin added that the DB11 comes with a "stronger" and "more spacious bonded aluminum structure," making it the most dynamic DB in the brand's history.
On the other hand, the cabin is wrapped in fine leather with hand-stitched details. The handmade interior of the DB11 is equipped with a 12-inch TFT central display and a digital driver's binnacle.
While aesthetics tops the DB11's exterior and interior, an in-house designed 5.2L twin-turbocharged V12 engine is firmly mounted under DB11's long hood. It delivers 608 hp and 700 Nm of torque, making it the most powerful DB production model yet. In addition, Aston Martin claims the DB11 can go from 0 to 100 km/h in 3.9 seconds and has a max speed of 322 km/h.
First local deliveries for the Aston Martin DB11 sports coupe are set to begin in March 2017.
Latest News
In 2024, the Suzuki Swift will get an update, and the concept image was leaked ahead of its official unveiling.

Hyundai Accelerate, in partnership with Pasig City, has admitted four lucky scholars to Don Bosco Makati for training.

Embracing the rugged persona of the Mitsubishi Xpander Cross, the Outdoor Edition has added enhancements for adventure.
View More Articles