The prodigal son has returned, but this time under new management. Chery, a brand that made its debut years prior, is making a comeback with a new lineup and new management. The company bringing Chery Automobile back into the Philippines is the same corporation running Foton in the Philippines, United Asia Automotive Group, Inc. (UAAGI).
The brand launch is set for November 27, 2019. With a model's grille being the teaser image. The tagline for the event is "Time to crossover," which is a clear indication that the Chery Tiggo line of subcompact, compact, and midsize crossovers will be part of the Philippine debut. The grille design in the teaser photo is exactly the same as the Chery Tiggo 7, the brand's compact offering.
Engine-wise, the Tiggo 7 features either a 1.5L turbocharged motor or a 2.0 DVVT naturally aspirated engine. We have yet to confirm whether both engines will make it to the Philippines. Chery offers two transmissions with the Tiggo 7, a 6-speed dry dual-clutch transmission or a 6-speed manual.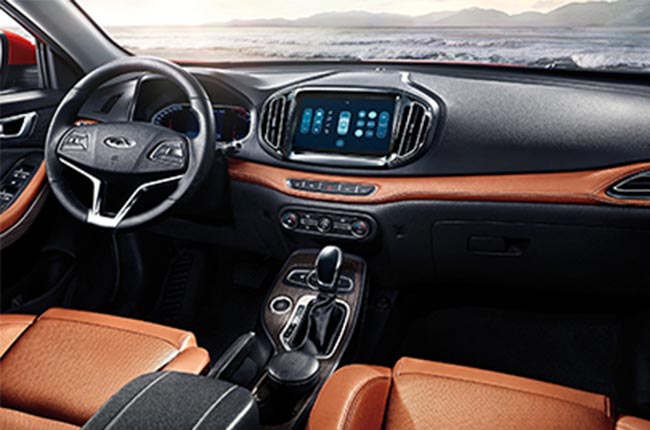 The interior, based on online photos, looks well-to-do and futuristic. It's a far cry from the Chery we once knew back in the early 2000s. You have a touchscreen infotainment system that adorns the front, and Chery can even bundle a 360-degree camera in the feature-set – at least according to its website.
It seems like we will only see one Chery model come to the Philippines for now. The rest of the lineup may follow or may also be released alongside the Tiggo 7. Either way, we can't wait to get an up-close and personal look at the newest (not-so-new) brand to grace Philippine soil – again.
Latest News
Chery Auto Philippines presents its newest brand ambassador, Alex Gonzaga, sporting a Chery Tiggo 7 Pro.

After a nearly 40 year run in the Philippines, the nameplate makes its official goodbye as the Pajero has been dropped from Mitsubishi's local lineup.

An iconic model is on its way back to the Philippines.
View More Articles