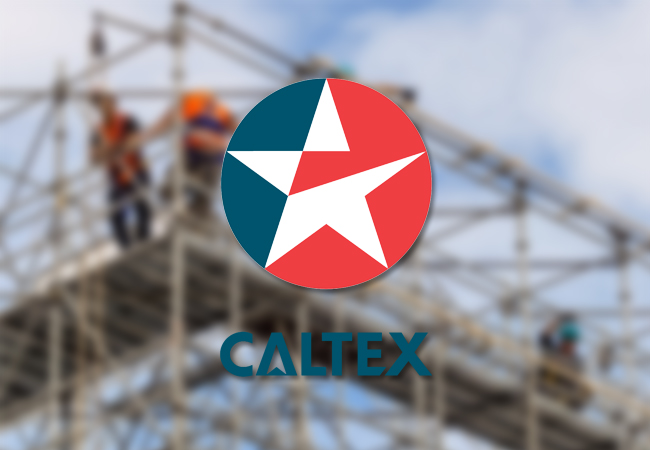 Local Caltex fuels and lubricants distributor Chevron Philippines, Inc. (CPI) believes in the power of the youth to move the future. That's why they launched a new program in their host community in San Pascual, Batangas called the Caltex TOOLS to nurture that potential.
Caltex TOOLS stands for Training in Occupational Opportunities for Life Skills. This new corporate social responsibility (CSR) program eyes in training disadvantaged yet qualified youths to become highly-skilled individuals in the working class for free. Moreover, this also gives them an opportunity to work abroad as scaffolders with high-paying salaries.
CPI teamed up with the Hinch Tech training school and the American Chamber Foundation Philippines, Inc. (ACF) to turn this idea into reality. The training program will center on technical skills such as welding as well as automotive mechanics.
Scaffolding installation is classified as a high-risk specialized occupation in other countries, hence the high demand for certified workers in the global labor market. As a highly specialized skill, scaffolding has great industry demand, making it a career with high return of investment and potential income," says Hinch Tech President Barny Hinch.
But Caltex TOOLS offers more than just skills training and job tracking. It also enriches the youths' life values through financial management and work ethics enhancements care of the ACF.
CPI is confident that 6 months from now, they will have reached their goal of helping at least 100% of their TOOLS trainees to score employment.
Latest News
Castrol launches its latest line of Castrol Magnatec oils containing DualLock technologies to give you the best lubrication for your engine.

CST launches a new lineup of tires for both passengers cars and 4x4 vehicles.

The LTO is now letting you renew your license ahead of time up to 60 days for those who are going to be out of the country when the expiration date hits.