Foton Philippines is expanding its presence down south by opening its second dealership in Cebu. The brand even had a huge surprise for those present during the ceremony.
Located at Talisay, Cebu, the brand's 25th showroom is built on a 2,400 square meter lot that's divided into two phases. The first phase houses the passenger vehicle segment, while the second phase will be dedicated for light- and heavy-duty truck showrooms and service bays. The construction of phase two will be completed in the fourth quarter of 2018.
We will continue to offer our growing line-up of vehicles, and provide Southern Cebu with excellent customer service with the same dedication that we've embossed in our existing 25 dealer network across Luzon, Visayas, and Mindanao.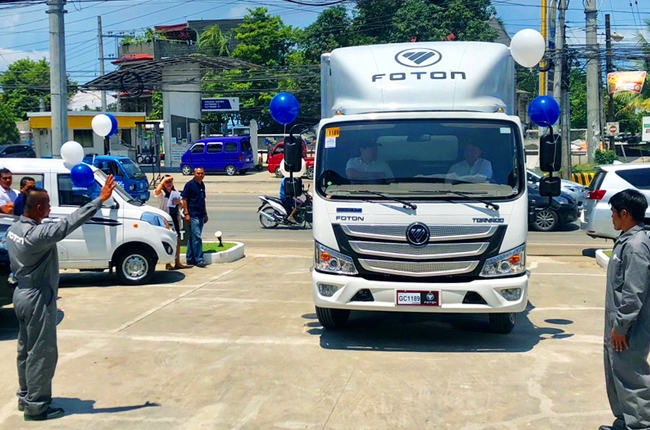 Apart from the opening of its new dealership, Foton Philippines also took the opportunity to introduce its all-new Tornado M light duty truck. It's powered by the brand's highly-advanced ISF 3.8 Foton Cummins Blue Energy Euro VI engine. According to Foton, their latest product is equipped with safety technologies and comfort features that combine car comfort and a truck's capability in one commercial vehicle.
Recently, Foton Philippines introduced its Easy and Convenient (EC) Genuine Parts Program. This allows existing owners, whether passenger cars or commercial vehicles, to order original parts by simply calling or texting its EC Parts hotline. Customers can then claim their orders in the nearest Foton dealership.
With this already in place, it looks like Foton's exclusive distributor in the Philippines, United Asia Automotive Group, Inc. (UAAGI), will have a huge 2018 in terms of sales. As evidence, the brand has already notched a 12.2 percent year-on-year sales growth last May 2018.
Latest News
The hybrid drivetrain makes it more powerful and seeks to be more fuel efficient compared to its turbo counterpart.

We can expect to see better customer service, and more world-class Ford vehicles to come from the Blue Oval brand.

Bigger is better as Honda Philippines updates its Honda Marikina dealership and moves it to a bigger and better location.
View More Articles