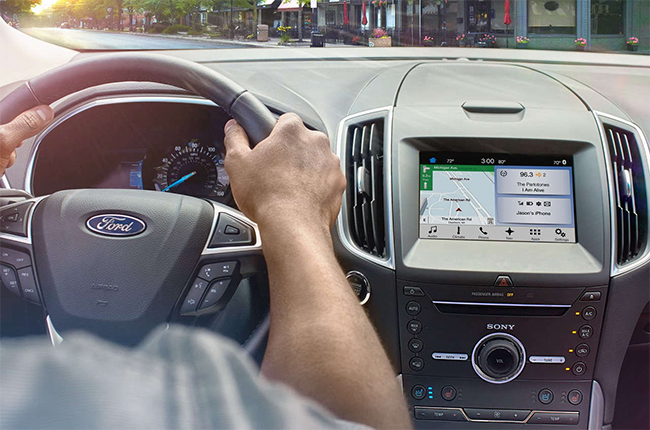 Traffic has long gone out of hand now not only in Metro Manila however almost all around the Philippines. Manila drivers spend an average of 66 minutes each day sitting in traffic, similarly, in Bangkok and Hanoi, drive times are actually more than or close to an hour at 72 minutes and 58 minutes, respectively.
Whilst the worsening of the traffic congestion is out of our control, that doesn't mean time spent in your car has to be wasted. We can still do something productive whilst enduring this unavoidable jam that saturates our daily lives.
Ford has come up with technologies that make the daily commute a touch less stressful with Ford's SYNC 3 infotainment system, making your driving experience nevertheless safe but more fun and enjoyable. With SYNC 3, you could spend your time in traffic more productively in a safe manner that also permits you to pay attention to the roads without distraction.
Introducing Ford+Alexa, – bringing the exceptional capabilities of Amazon Alexa from your home to the road. By means of the use of the Ford+Alexa app and connecting via SYNC 3 AppLink, you'll have access to Voice Navigation, traffic information, over 30,000 skills, Amazon prime shopping, and may even manage your supported smart home devices. Stay linked, no matter where you are.
SYNC 3 also features simple music search, capacitive touchscreen, enhanced voice recognition, and climate control.
Simple music search allows you to listen to the song, artist, playlist, or album you want without identifying the category. Simply say "Play (song, artist, playlist or album)". You can also easily switch from entertainment/media sources by simply saying the desired source. If you are listening to the radio and want to hear music from your USB-connected phone instead, simply say "Play (artist or song name)", and SYNC 3 can automatically switch to your music selection.
With enhanced voice recognition, you can talk to SYNC 3 with simple real-world voice commands and the system responds naturally to your voice. If equipped, you can use your voice to set your favorite temperature or access the color touchscreen to adjust the screen with large, easy-to-use touch buttons.
The capacitive touchscreen, on the other hand, has impressive functionality such as the convenient swipe, and available navigation pinch-to-zoom function similar to what is available on your smartphone.
Latest News
Ford has a reason for you to be jolly this Christmas. For its Year-End-Sale, the Territory and Ranger are on promo.

The MG One and Cyberster get previewed. The 2024 year models will go on sale soon after the holiday season.

Will Toyota bring back the Celica? Akio Toyoda is a fan of the model, and he would like to have it again.
View More Articles