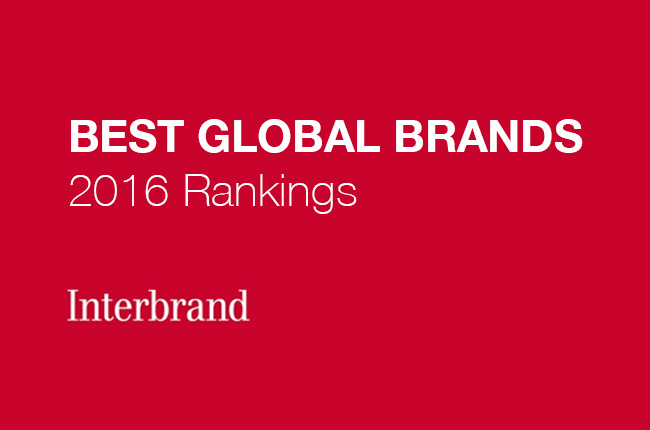 The annual list of Best Global Brands from the consultancy firm, Interbrand, shows how companies strive to improve in terms of investments and asset management. This year, 14 car makers made the list including Toyota, Nissan, Tesla, among others.
Just like last year, Toyota remains to be the best among automotive brands. It came in at 5th place overall this time with $53.580-million brand value. This amounts to a +9% change in brand value, which made them move up a notch from last year's tally.
German marques Mercedes-Benz and BMW switched places this year, with the former at 9th place and the latter at 11th. They amount to $43.490-million and $41.535-million brand value, respectively, which can be attributed to the continuous development of luxury vehicles and autonomous driving technology.
Another notable movement in the rankings is Nissan's 43rd place (with +23% change in brand value), which is cited by Interbrand as one of the top 5 growing brands in the world. It joined the ranks of Amazon (8th, +33%), Facebook (15th, +48%), Adobe (63rd, +21%), and Lego (67th, +25%). Interbrand cited Nissan's increased brand awareness through strategic use of digital platforms as a cause of this growth.
Honda dropped 2 places this year to 21st, while Volkswagen ends up at 40th – a decrement from last year's 35th. Nevertheless, they still made it within the top 50 among the best brands.
Other car makers on the list are Ford (33rd), Hyundai (35th), Audi (38th), Porsche (50th), Kia (69th), Land Rover (78th), and MINI (88th).
Moreover, Tesla's aggressive development and manufacturing of electric cars allowed them to enter the list for the first time at 100th place with $4.045-million brand value.
See the full table below, together with their brand value and percentage change over the past year.
For more information about brands listed and their vehicles, visit the AutoDeal Car Brands page.
Latest News
Several new courses are being introduced into the curriculum of the Volkswagen Academy for the EV boom.

Having children sit on their laps when on a cruise is proven to be a dangerous practice.

Electrification is coming to the most popular F-series truck from the Blue Oval.
View More Articles