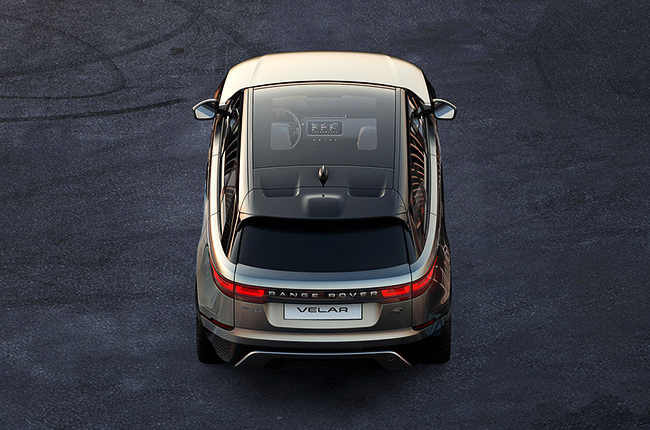 Land Rover's Range Rover family will welcome it's newest member next month. Badged as the Velar, the new SUV's size will sit in between the Evoque and Sport.
A little trivia about the name is dating back to the first prototypes of the Range Rover model in the '60s. Pronounced as "vel-ar" from the Latin word 'velare' meaning 'to cover,' the name was originally used in Land Rover pre-production models to confuse automotive spies during the time. Now, British marque is adopting it for a real model.
With the existing design range of the Range Rover lineup, there is just enough hype as to how the Velar would make an impression by the time it goes out. In fact, there's even this rumor from Motor1, saying that it will be built from the Jaguar F-Pace's platform. However, it's still quite thrilling to wonder how it would really appear next month.
"We call the Velar the avant-garde Range Rover. It brings a new dimension of glamour, modernity, and elegance to the brand. The Range Rover Velar changes everything." said Land Rover Chief Design Officer Gerry McGovern.
More updates about Land Rover's Range Rover Velar will be out on its full reveal on March 1, 2017.
Latest News
French automaker Peugeot has just unveiled the new design of its i-Cockpit dashboard, set to debut on the all-new 3008.

Peugeot will return to the 24 Hours of Le Mans with its new the 9X8 hypercar as part of the race's 100th anniversary.

Starting July 1, 2023, Kia Philippines Motor Corporation will be under the leadership of industry veteran Brian Buendia.
View More Articles