The Manila International Auto Show (MIAS) is one of the most anticipated events of the first quarter of the year. This event always tickles the fancy of many enthusiasts and non-enthusiasts alike. Several brands will be showcasing the best and shiniest hunks of well sculpted steel, and it has the Philippine motoring community excited.
Happening from April 4 to April 7 in the World Trade Center in Pasay City, the event will be the stomping ground of the newest concepts and models that will hopefully grace the streets of Manila as soon as possible.
As you can see our excitement is through the roof. The team responsible for organizing MIAS, Worldbex Services International, Inc., has sent us our media passes for the show and after writing article after article about new and upcoming models, the team's anticipation is at an all time high. So we've compiled an easy list for what we can –and want to– expect from the international show.
Kia
If you look at a Stinger, it is the most un-Kia-like Kia that you could ever dream of owning. However it seems that dream may turn into a reality, as Kia PH has been teasing us with cloth and containers that hide its newest models from the public eye. Would MIAS make for the perfect backdrop? Hopefully, yes.
BMW
The German brand confirms that a new 5-Series is upon us. BMW fans as usual, will be calm and cool about this new car, but not us, we're very very excited.
Jeep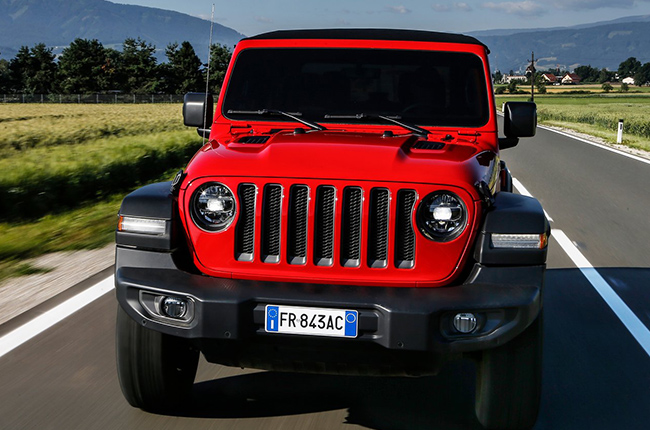 Jeep came with a new model for 2019 in a launch event for the media. The Jeep Wrangler comes updated with subtle changes over its previous generation. As well as a few modern touches in the form of a 2.0L turbo engine. We could expect to see this unit in all its glory at MIAS 2019.
Mercedes-Benz
The A-Class Hatchback could also make an appearance in the auto show. The launch event back in 2018 got us excited about the updates to the A-Class. Perhaps a sedan version of this hatchback with a long wheel base will make its rounds on the trade hall's floor? Perhaps.
Chevrolet
Oh and a Corvette as well.
MG
MG Live! Is happening in MIAS 2019. The brand isn't launching a car, but it's making some big noise promoting its models. Catch live bands and test drives in their advertised event.
Latest News
Mitsubishi Philippines wants to bring a little more spice to its model lineup by bringing back the Ralliart brand as an accessory pack.

The Strada GLS line gets a selection of blacked-out elements and 18-inch black alloy wheels.

We got nominated, and won! Caco drove home with two awards from HFA this year.
View More Articles