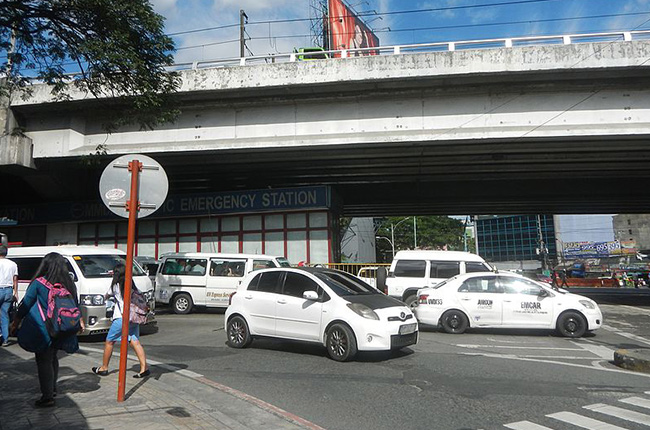 The Metro Manila Development Authority (MMDA) has imposed a two-week 10:00 PM to 5:00 AM curfew starting March 15, 2021. This came after Chairman Benhur Abalos announced during an online media briefing that the spread of the virus must be contained. The Government agency believes that this strategy will somewhat ease the spread of the COVID-19 virus.
About 17 mayors of the National Capital Region (NCR) have agreed and have started implementing the said curfew. This new curfew is mainly to address the spike of COVID-19 infections. For two weeks, the public must strictly conform with the 10:00 PM to 5:00 AM curfew. As per Abalos, the reason why the timetable is set within 14 days is because the virus can manifest in humans within two weeks. The countdown starts today, March 15, 2021. With that, these restrictions should probably end by March 29, 2021, granted that there is a significant reduction in the number of positive COVID-19 cases.
What's a bit strange, though, is that public transportation remains active during curfew hours. Presumably, the following transport medium should be able to help those who work in essential industries to get from work to home, therefore, the following people covered by this qualification are exempted from the curfew. In order for that to happen, essential industry workers must present proof that they are employed and coming from work. For a more detailed presentation, the Philippine National Police (PNP) enumerated the following people exempted from the curfew:
Medical practitioners, nurses, ambulance drivers and other workers of medical facilities while on their way to and from work.
Attendants of other persons dealing with an emergency medical situation.
Persons who are obtaining emergency medical assistance for themselves or for other persons.
Drivers of delivery trucks while on their way to deliver essential goods/products.
Owners, vendors, and other persons involved in the transport and delivery of essential goods.
Private employees such as call center agents while on their way to and from work.
Construction workers while on their way to and from work.
Media practitioners while performing their job.
Persons who are traveling to or from the airport prior to or after a flight.
Drivers of private transportation used as shuttle services while on their way to and from work.
Members of law enforcement agencies, including Armed Forces of the Philippines, Philippine Coast Guard, Bureau of Fire Protection, and other emergency responders.
Security guards and employees of open fast-food chains (take-out only).
On the other hand, those who are simply roaming around without any clear motive will then be apprehended. In addition to that, fines and penalties will be charged, although these will be according to every respective Local Government Unit's (LGU) rules.
In line with this, motorists will have to deal with more than 373 checkpoints set up in various areas around Metro Manila. This is to ensure that people are following the imposed 10:00 PM to 5:00 AM curfew, and observing the minimum health safety standard protocols.
Latest News
In 2024, the Suzuki Swift will get an update, and the concept image was leaked ahead of its official unveiling.

Hyundai Accelerate, in partnership with Pasig City, has admitted four lucky scholars to Don Bosco Makati for training.

Embracing the rugged persona of the Mitsubishi Xpander Cross, the Outdoor Edition has added enhancements for adventure.
View More Articles