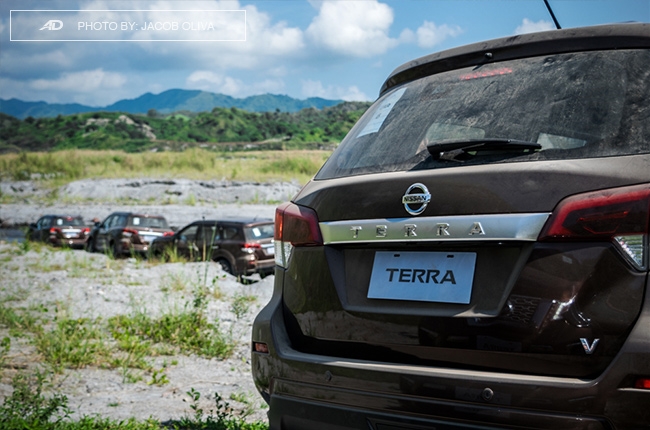 Despite the economic challenges we faced in 2018, Nissan Philippines was able to end the year by retaining its position as one of the leading car manufacturers in the local market. Leaving 2018 with 40% growth, the Japanese automaker was able to secure an 8.7% market share.
Nissan Philippines sold 34,952 units in the entirety of 2018, proudly claiming that it's the only brand to post a double-digit growth amid the inflation, fuel price hikes, and effects of excise tax. The company is grateful for the help of its core products, even including the 2018-launched Terra midsize SUV. The main driver of the growth was the Nissan Navara, which coined 46.2% of the year's total sales in the country.
In addition to the brand's leading growth driver, the Urvan and the Almera also performed well, with 19.5% and 17.5% contributions, respectively. Meanwhile, the Nissan Terra, which was launched in May 2018, contributed 11.9% of sales.
Apart from having positive sales, Nissan also left a good number of highlights for 2018. The most notable of all was the launch of the Terra midsize SUV. The thing that makes it more significant is the fact that the Philippines was the chosen venue for the car's official launch, making us the first country in the world to receive the Japanese seven-seater.
Also last year, we got to see the 370Z Nismo at the 7th Philippine International Motor Show. Two of the brand's Nissan Intelligent Mobility-equipped models were there as well: the Terra S and Navara Warrior X. Nissan also displayed the LEAF electric vehicle (EV) to project its efforts in electrification. Speaking of EVs, the Japanese automaker also participated in the 6th Philippine EV Summit.
"To change the game, we have to stick to our fundamentals. With what we have achieved last year, we can now look forward to dreaming bigger for 2019."
Latest News
Coventry Motors Corporation updates the Land Rover Discovery Sport, including a dolled-up R-Design variant that includes several interior and exterior refinements over the standard.

The Mazda CX-30, CX-8, and the rest of the Mazda Philippines' lineup are available for a test drive from December 6 to 8, 2019.

The new dealership, under the Autohub Group, is just the start of AutoAsia's plan to expand further into the country.