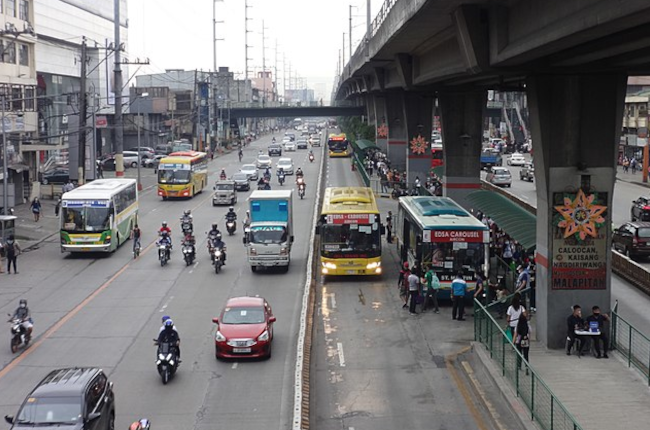 As we are approaching the 25th of December, 2021, more and more road users will need to go out and prepare for the Christmas celebration. In the coming days, many road users will be scrambling to prepare for the needed supplies and gifts that will be required for Christmas Eve and Christmas day.
The MMDA will be suspending the number coding scheme, or the Unified Vehicle Volume Reduction Program (UVVRP), in order to allow its enforcers to enjoy the holidays and to allow unimpeded use of roads. As announced on the government agency's social media pages, several holidays will be observed by the agency, thus allowing vehicles that would have otherwise been disallowed on the road free reign.
A total of five holidays are observed by the UVVRP suspension, which include December 24, 25, 30, 31, and January 1, 2022—Christmas Eve, Christmas Day, Rizal Day, and New Years Day, respectively.
The UVVRP requires vehicles to follow the number coding scheme, which follows the last digit of the vehicle license plate, or the conduction number, and is implemented from 5:00 pm to 8:00 pm.
On the 24th of December, Friday, vehicles with plate numbers ending in 9 and 0 will be allowed on all roads without incurring a violation.
From December 30th to the 31st, Thursday and Friday, vehicles with plate numbers ending in 7 and 8 then 9 and 0, respectively will be allowed unimpeded use of all roads.
Take note that some Local Government Units (LGUs) will still observe the number coding scheme, as is the case with Makati City's LGU.
That being said, expect some heavy traffic one these dates as the volume of traffic will not get a reduction with the suspension of the UVVRP. Whether you're on the hunt for the perfect gift or for some last-minute preparations, rest easy knowing that you will be able to buy whatever you need without thinking about coding, at least on these days.
Latest News
A report suggests that Mazda has greenlit rear-wheel drive, inline-six sedan, thanks to the CX-60 and CX-90 sales.

The LTO reports that the 13-million vehicle plate backlog could be addressed by as early as 2025 or as late as 2026.

Isuzu Philippines Corporation has just previewed an upcoming limited edition of the D-MAX on their social media pages.
View More Articles