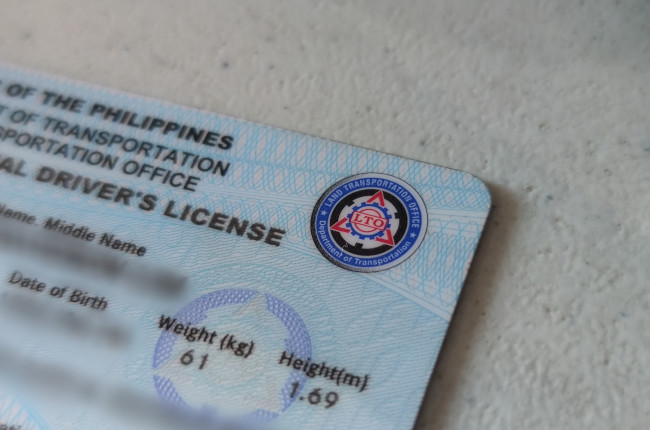 Motorists that need to renew their licenses for the first quarter of 2022 don't have to worry about risking their health now that COVID-19 infections are on the rise again. Because of the new variant, many citizens are advised to stay home and quarantine to minimize the risk of infection. Given the rate of infection, and the alarming number of cases day by day, it certainly helps to have one less thing to worry about.
The Land Transportation Office (LTO) has some good news for license and permit holders whose documents are set to expire this January. Due to the rise of COVID-19 cases and the new Omicron variant, the government agency announced that it will be extending the validity of driver's licenses, student permits, and conductor's licenses from January all the way to the month of March 2022.
Licenses that are expiring in January will get a two-month extension, with March 31, 2022, being the deadline for renewal. Following that, licenses expiring in February can be used until April 30, 2022. Finally, licenses expiring in March will still be valid all the way until May 31, 2022.
Furthermore, the LTO stated that the validity of medical certificates has also been extended. Once again, documents that are set to expire from January to March, get a two-month extension.
The news also follows the vaccine card requirement at some LTO branches. Motorists that must go to the LTO will still be required to adhere to the health and safety protocols in order to protect themselves and everyone around them. Health and safety checks must be conducted as well as the wearing of the proper personal protective equipment. Now, if you wish to renew your license during this period, know that you have two more months to quarantine before the actual expiration date, and it is recommended that you are vaccinated with proof. Still, a two-month extension is a welcome sigh of relief for motorists.
Latest News
Mitsubishi Philippines wants to bring a little more spice to its model lineup by bringing back the Ralliart brand as an accessory pack.

The Strada GLS line gets a selection of blacked-out elements and 18-inch black alloy wheels.

We got nominated, and won! Caco drove home with two awards from HFA this year.
View More Articles