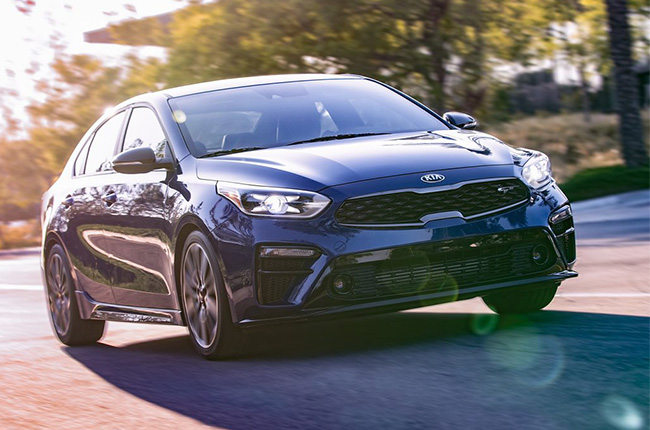 The compact car segment, especially in the U.S., is crowded. There are various options for a prospective buyer to choose from locally and through imports. This is why with the various options, it was a surprise that Kia was able to manage a major upset as the Forte was named the most appealing car in its segment. This meant that it beat the likes of the Honda Civic, a long-staple nameplate in the compact car segment.
The Forte was judged as the highest-scoring compact car in the recent J.D Power Automotive Performance, Execution and Layout (APEAL) study.
J.D Power's APEAL study measures how owners would react to their vehicle, as well as their emotional attachment and excitement towards their vehicle. This is measured across 77 attributes, ranging from the power they feel when accelerating their vehicle, as well as the sense of comfort and luxury they feel when they sit in the driver's seat. These are then combined into an overall APEAL index score that is measured on a 1,000-point scale.
This study is now in its 24th year, is based on responses that were gathered from February to May of 2019. This comprises of 68,000 purchasers and lessees of new 2019 model-year vehicles who were surveyed after 90 days of owning their new car.
The Forte gets a redesigned version in the Philippines this year and takes on a less pedestrian styling compared to its previous generations. It also has more desirable features than ever, particularly in the top-trim GT variant. This top-spec variant now has a 1.6-liter 204 hp turbo engine with an all-around independent suspension, and a whole host of standard features. Unique to the GT variant is the flat-bottomed steering wheel, sports seats, and an infotainment system that integrates both Apple CarPlay and Android Auto.
The 2019 Kia Forte is available in the Philippines in three variants. The first is the LX automatic priced at P1,095,000. Next is the EX automatic which is priced at P1,195,00 and finally there is the GT which is priced at P1,650,000.
Latest News
From humble carry-all truck to dependable luxury SUV, here's how the Chevrolet Suburban has evolved through the years.

Mazda Philippines brings in refreshed Mazda2 sedan and hatchback with sole variants

Public recognition for the ASEAN branch of the organization that helps with road and crash safety.