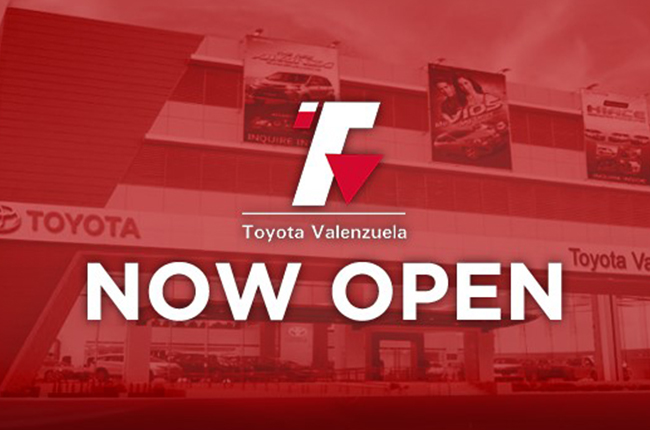 Toyota Motor Philippines opens its first dealership in Valenzuela City. The showroom serves as the 70th dealership that Toyota has in the Philippines. This further solidifies the brand's strong pull in the Philippine automotive market as it has been strong in sales especially with the Hilux.
The new dealership previous broke ground last August 10, 2017. The event was visited by Mayor Rex Gatchalian and TMP's first Vice President for Marketing Ma. Cristina Arevalo. Mayor Rex was originally invited over during the groundbreaking by Toyota Quezon Avenue Lincoln Lim to attend the ceremony. This dealership is Toyota's 18th in Metro Manila, located at 457 McArthur Hi-way in Barangay Dalandanan. The lot of the dealership itself is 5,300 square meters.
Toyota Valenzuela is a multi-story facility that has a showroom with the capacity to display 10 vehicles. On top of this, the facility has an expansive service area. This will allow the dealership to better service customer vehicles. The dealership also comprises of 62 service productive bays, 7 bays for express maintenance, 15 bays for general jobs, 36 bays for bodywork and paint, and finally 4 bays for periodic maintenance.
Of note, the dealership has the ability to service 142 units. With the hype for the launch Hiace Super Grandia still building for its August 19, now might be the time to give this new dealership a good look. Not only will this dealership focus on servicing it will also provide genuine parts and oils for those who need it. Customers in the area will no longer have to go far to get their hands on a new Toyota vehicle.
The Toyota Valenzuela dealership will be operated by Franklin Lim, chairman of Toyota Valenzuela. With a dealership this big, it will be able to service not only the people of Valenzuela but other customers from Bulacan as well.
Latest News
New platforms are being developed for their future EVs.

Hyundai's latest EV is the brand's 2019 concept vehicle that has officially made its way into production.

With an award win in the U.S, it's not hard to see how the Hyundai Venue available locally could be a great hit in the making.
View More Articles