Toyota Japan gives the Hiace substantial updates for its 2018 model. The people-hauler now comes with 3 new engines and more safety features.
The Hiace gets a 2.8L turbocharged diesel engine that can squeeze out 151 hp and 300 Nm of torque. On the other hand, there are also 2 Dual Variable Valve Timing-intelligent (VVT-i) gasoline-fed engines available – a 2.0L and a 2.7L. The former can squeeze out 136 hp and 182 Nm of torque, while the latter can produce 160 hp and 243 Nm of torque. According to the Japanese brand, these new mills will be even more fuel-efficient compared to the previous ones.
These engines are paired with either a 5-speed manual transmission or a 6-speed automatic with sequential shift matic. In addition, the Hiace comes with 2 drivetrain options; a 2-wheel- and a full-time 4-wheel-drive.
Inside, its seating capacity is up to 18 passengers, depending on its many variants. Speaking of its variants, the Hiace is available in 5 options: GL, Super GL, DX, Grand Cabin, and Commuter. Toyota Japan even made a customized model called the 'Hiace Relaxbase,' which is reminiscent of the Volkswagen Kombi or its modern electric vehicle remake.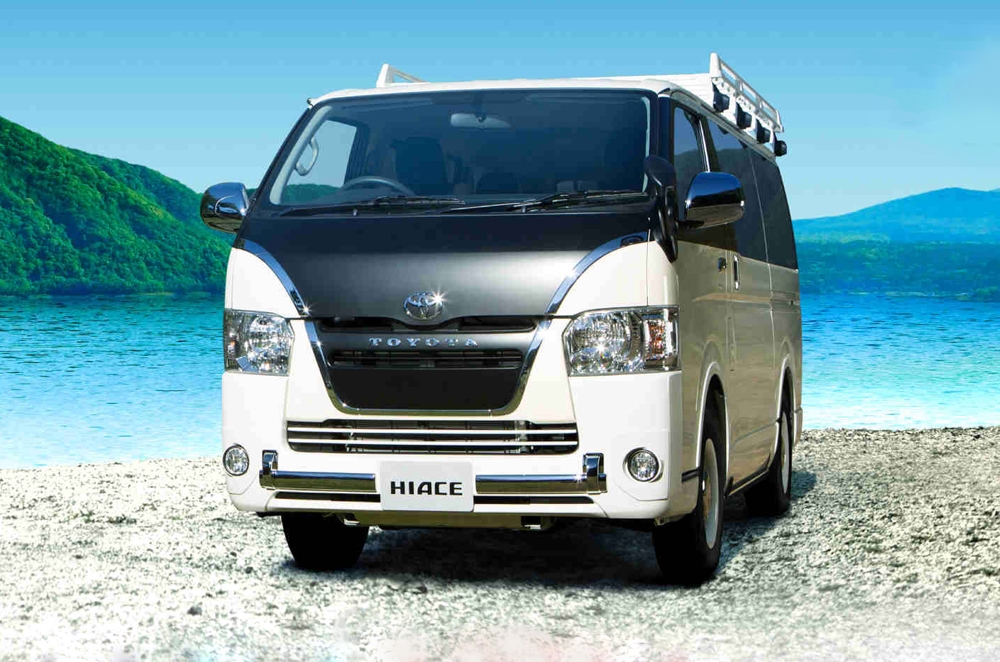 Apart from that, the Japanese brand added its bundle of active safety features called the 'Toyota Safety Sense P.' This includes a pre-collision system with pedestrian detection, lane-departure alert, automatic high beams, and dynamic radar cruise control.
As of this writing, Toyota Motors Philippines (TMP) has yet to mention if they plan to bring in the new Hiace locally. Hopefully, they bring the Hiace (especially the Relaxbase) alongside the C-HR subcompact crossover and the Rush 7-seater SUV.
Latest News
From humble carry-all truck to dependable luxury SUV, here's how the Chevrolet Suburban has evolved through the years.

Mazda Philippines brings in refreshed Mazda2 sedan and hatchback with sole variants

Public recognition for the ASEAN branch of the organization that helps with road and crash safety.