The Race For Frontliners second leg has recently been concluded. The racing series is a partnership between Phoenix fuels and Tuason Racing in which they donate food packs for every racer that joins in on the event. For the second leg of racing, participants got to use a different vehicle and a different drivetrain layout. In the first leg of racing, participants got to use the Toyota GT86 limited edition which comes in a rear-wheel-drive layout. For the second leg of racing, however, things have changed as participants are now using the Honda Civic Type R on a new course.
Leg 2 race winners
The second leg of racing was divided into seven races total with six of them being regular races, while one round was dedicated to the pro class. For Race 1 Zio Tantengco came out in first place, Race 2 had Miguel Luis Santos taking the top spot, Race 3 had Thomas Rosales taking the gold, Race 4 had Julius Quitlong coming in first, Race 5 had Jason Arellano beating out the competition, and Race 6 had Sebastien Soto taking home a first-place finish. For the Pro Class Miguel Luis Maulan finished strong and won the class.
Raffle winners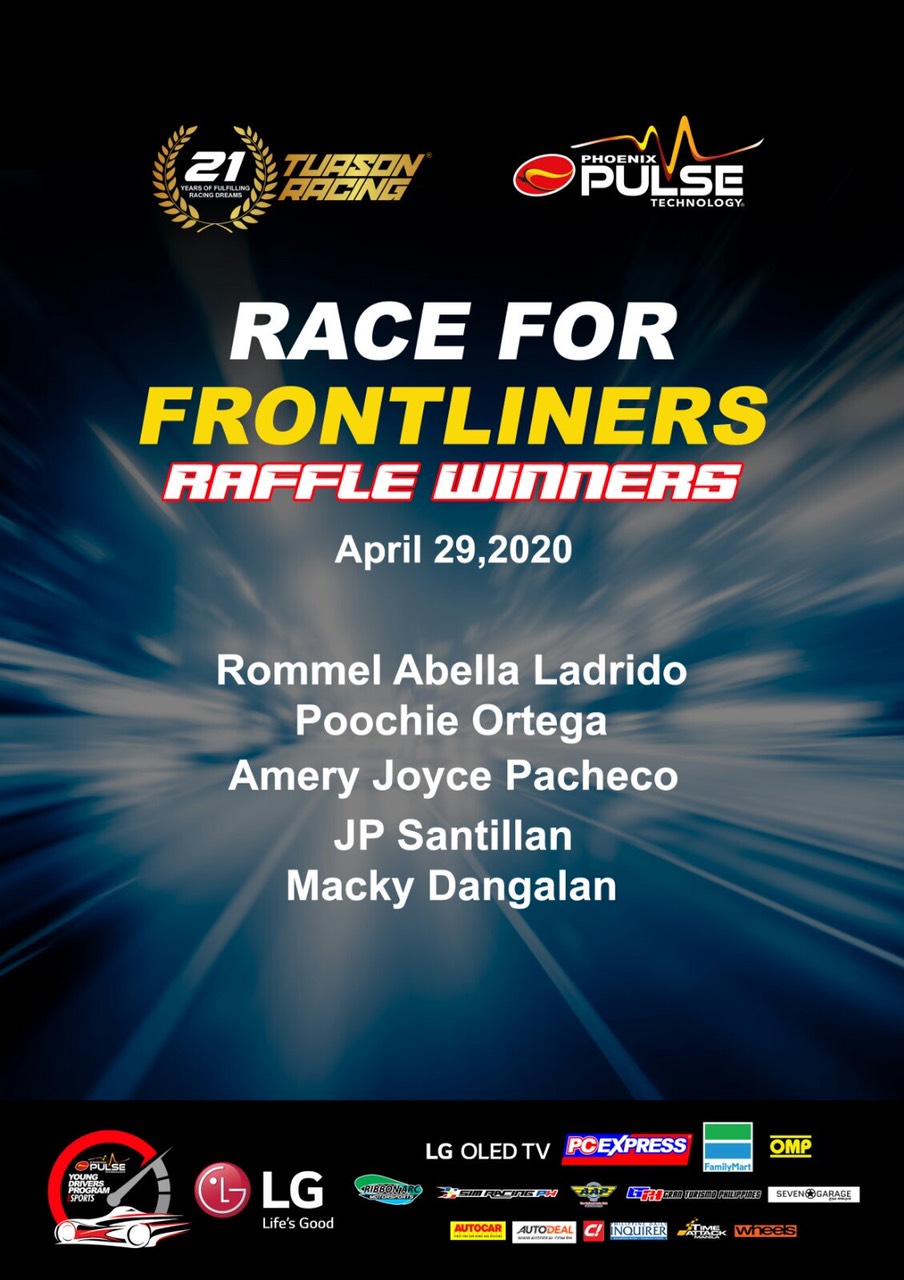 The Race For Frontliners also had some great prizes in store for those who participated. Thanks to the event's sponsors such as LG, raffle winners were able to take home LG products and Tuason Racing gear. Here are the winners: Rommel Abella Ladrido, Poochie Ortega, Amery Joyce Pacheco, JP Santillan, and Macky Dangalan.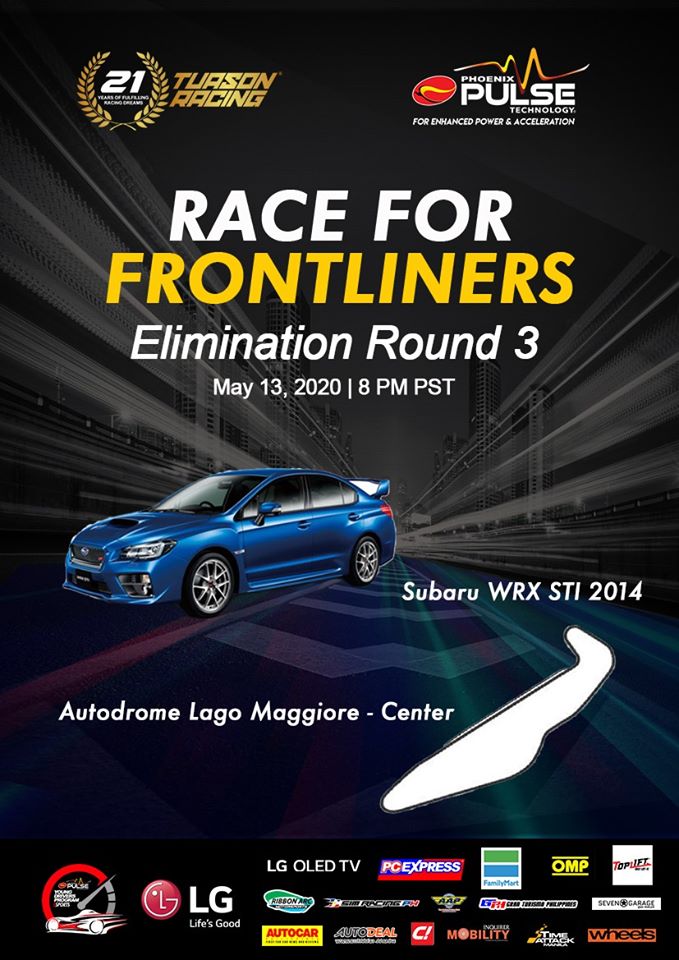 Interested racers who want in on the action and who want to race for a good cause can go to Tuason racing's Facebook page and sign up there for the third leg of the event. Participants will be required to have a Playstation 4 and the game Gran Turismo Sport in order to join in on the racing. Participants will also need to have an active PSN account as well. For the third leg of racing, participants will be using a 2014 Subaru WRX around the Autodrome Lago Maggiore - Center race track. Eliminations before the final race will begin at 8 pm on May 13, 2020. Proceeds from this race will go to the Armed Forces of the Philippines CRS and to the 525th battalion frontliners.
Latest News
The Strada GLS line gets a selection of blacked-out elements and 18-inch black alloy wheels.

We got nominated, and won! Caco drove home with two awards from HFA this year.

The all-new Ford Ranger is almost upon us. Could it launch in the Philippines as soon as this September?
View More Articles