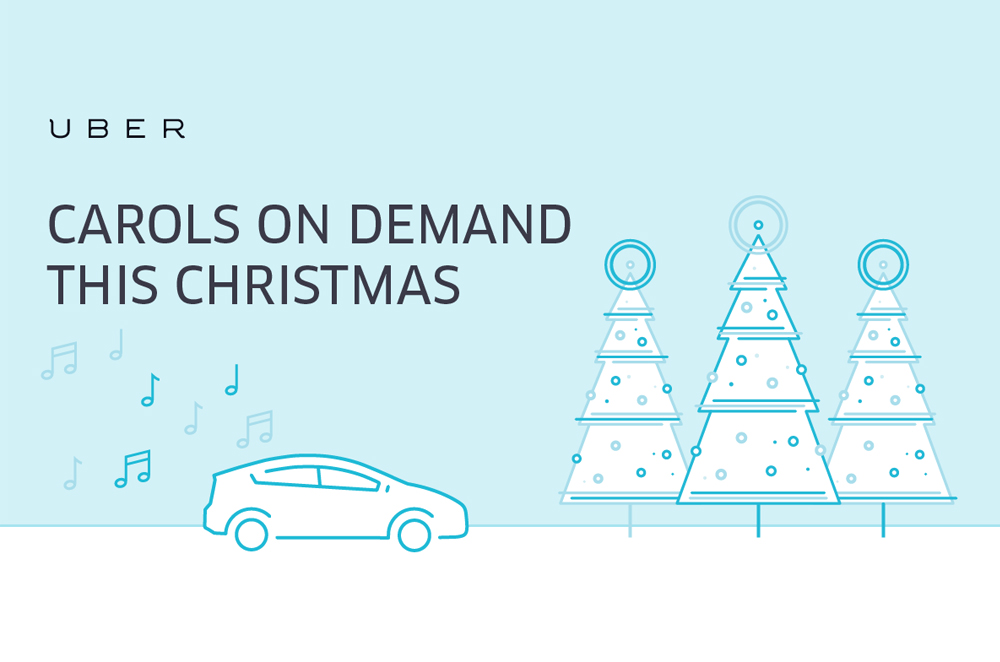 Uber Philippines, in partnership with the UP Concert Chorus, will be giving their app users a merry musical moment through their "UberCAROLS" on-demand Christmas carols. This will happen on December 15, 2015.
Requesting for this app service is easy and the best part is that this comes absolutely free. All the user has to do is to open the Uber app from between 12:00 noon to 4:00 pm on December 15, 2015 (Tuesday) and request for UberCAROLS. If there's a choir available within the area, they'll come within minutes and perform on-the-spot. Each UbercCAROLS choir will consist of 10 UP Concert Chorus members who will serenade the user with up to 3 Christmas carols.
One very important thing to note about this service is that it's only limited within the central business districts of Makati and Bonifacio Global City (BGC). This means that the user's app location has to be set accordingly to the said areas. Also, a 10-minute grace period will be given to the user, should the choir group be unable to enter the building.
Latest News
From humble carry-all truck to dependable luxury SUV, here's how the Chevrolet Suburban has evolved through the years.

Mazda Philippines brings in refreshed Mazda2 sedan and hatchback with sole variants

Public recognition for the ASEAN branch of the organization that helps with road and crash safety.