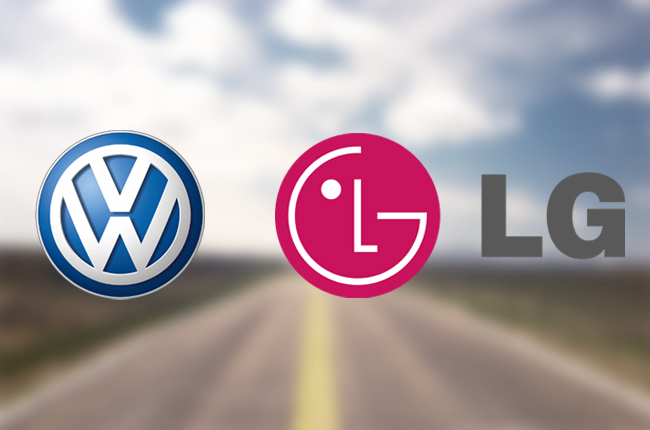 German automaker Volkswagen has entered into a partnership with Korean tech giant LG Electronics. Their mission: to develop a next-generation car connectivity service platform.
The two companies signed a memorandum of agreement that will boost the former's Cross-Over-Platform using the latter's latest innovations in cloud technology. This means that Volkswagen models will become so advanced, that they'd allow drivers to remotely switch on/off home appliances via 'smart home' and location-based digital services.
According to Volkswagen, they're pressing on with the digitalization of their brands. For them, comfort, safety, and energy efficiency play a central role in customer satisfaction. They added that LG is "a strong, reliable partner in the implementation of new features, and one of the drivers of innovation in the networked household."
What they said holds true as stated in the agreement. Under this partnership, they'll create new technologies so drivers out on the road can still control their appliances, lights, and security systems back at home. They'll also develop safer means of providing real-time information (i.e. SMS, email) to drivers via "context-sensitive notification centers."
On top of those, new types of infotainment systems are to be studied and developed for connected cars. These are just a few of what both companies are looking to accomplish. There will be more in years to come.
We think LG's expertise in smart technology together with Volkswagen's leadership in the automotive sector will revolutionize the way drivers interact with their vehicles," concluded Richard Choi, Head of LG Cloud Center.
For more information about Volkswagen and its vehicles, visit the AutoDeal Car Guide.
Latest News
Mitsubishi Philippines wants to bring a little more spice to its model lineup by bringing back the Ralliart brand as an accessory pack.

The Strada GLS line gets a selection of blacked-out elements and 18-inch black alloy wheels.

We got nominated, and won! Caco drove home with two awards from HFA this year.
View More Articles