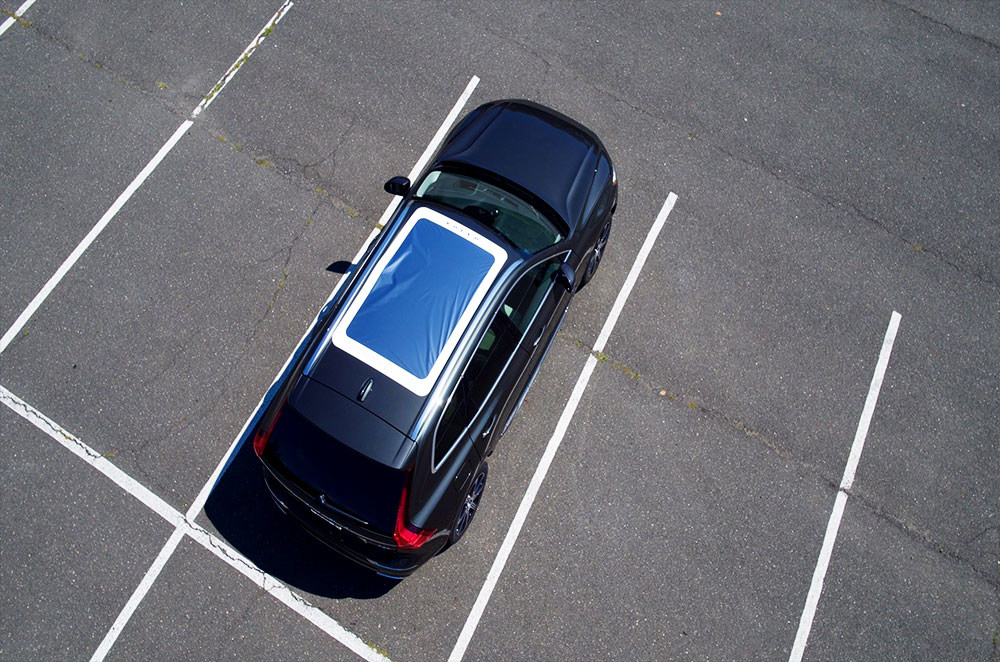 It's a known fact that watching a total solar eclipse bare-eyed will damage your eyes. You should use sunglasses, or better yet watch it inside a 2018 Volvo XC60 with a Panoramic Moonroof Eclipse Viewer.
This all-new accessory is absolutely thrilling but if you are not living in the United States, sorry to burst your bubble because this will only be available in the U.S. where the solar eclipse will happen on August 21.
The Swedish marque makes the Panoramic Moonroof Eclipse Viewer with an ISO-certified 12312-2 material and provides a magnetized frame attached to the XC60's roof. With this cool and unique invention, people will be able to see and experience this historical moment in the safety and comfort of all 5 seats.
As there's absolutely no way we'll able to experience the total solar eclipse soon, Volvo will broadcast the 2017 total solar eclipse in 4K high-resolution and 360-degree video on their microsite.
Meanwhile, the next solar eclipse in Philippines will happen on December 2019, so let's just keep our fingers crossed for 2018 Volvo XC60 to be available here by then.
Latest News
Mini versions of your favorite brands to zip around in.

Someone just had to do it, and we can't be any more thankful.

Oui! You may travel to Paris without taking out even a single dime – thanks to Peugeot Philippines.