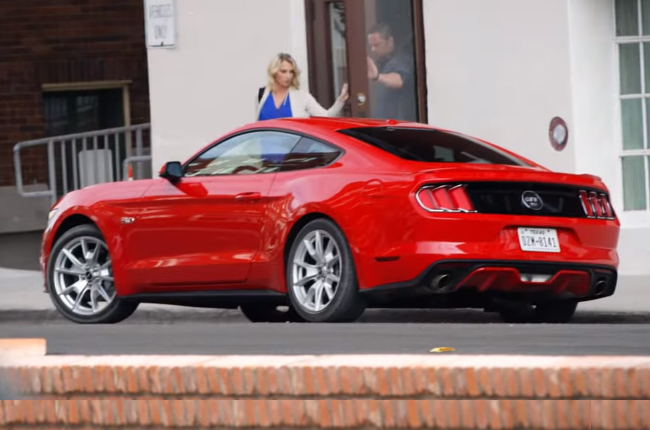 Is gender really that important when it comes to driving skills? Let this short video featuring the 6th generation Ford Mustang answer that long-debated topic.
The video goes by the title "Speed Dating Prank." It begins with the red hot Mustang being rigged with hidden cameras inside and out. The next cut then follows a group of men attempt to score a blind date with the driver who's a woman. Let's just say that these guys were totally caught off-guard as she leads them out for a leisurely drive.
Want to find out what happened next? Here's the complete video. Also, be sure to check out the latest Ford Mustang on the AutoDeal Car Guide. Enjoy.
Latest News
We never thought something fishy would be cool at this day and age.

Hyundai launches the 2019 Veloster in 2.0L NU and Gamma 1.6L engines.

It's designed to promote camaraderie, showcase talents, as well sharpen their skills.