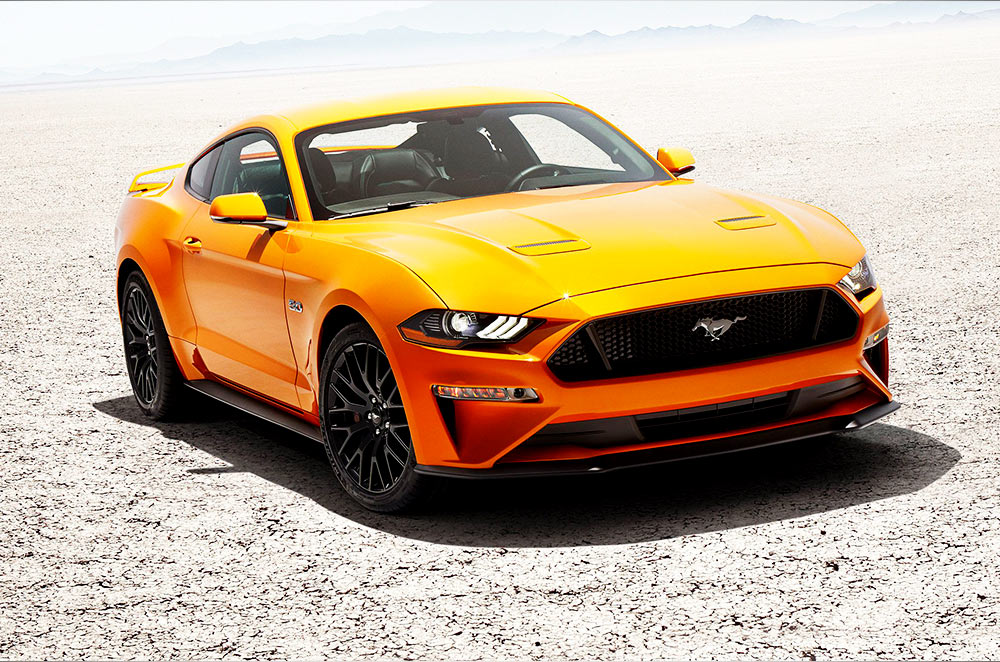 Muscle cars, such as the Mustang, are known for their supremacy in drag races since the 1960s. However, Ford might just have claimed the throne as the king of muscle cars with the 2018 Mustang GT.
The 2018 Mustang GT can go from 0 to 60 mph (0 to 97 kph) in less than 4 seconds, which according to the Mustang's chief engineer Carl Windmann, surpasses the Porsche 911 Carrera. With this, the new Mustang GT has set a new standard as the fastest Mustang GT ever released in the market up to date.
The incredible speed is made possible by the newly added feature, 'Drag Strip' mode. In this mode, peak power is maintained between the gear changes of the new 10-speed automatic transmission, which provides quicker and smoother shifting ability and better low-speed and tip-in response. In short, the engine doesn't lower its torque when shifting gears.
Amazed yet? Well, there's more. The new Mustang GT upgraded its 5.0L V8 engine from 435 to 460 hp and torque from 542 to 569 Nm, generating a robust low-end torque, high-rpm power, and upgraded fuel efficiency.
Moreover, it also features an all-new electronic control system that has real-time adaptive shift-scheduling algorithms to help ensure the right gear is engaged at the right time, including skip-shift and direct downshift capability.
With that said, the new Mustang GT was able to maximize its capacity to speed around, beating the 4-second mark. 4 seconds is quick, mind you. Watch this video to see other (few) things you can do within that time frame.
Latest News
Isuzu Dasmariñas joins Isuzu Philippines Corp.'s expanding dealership network strengthening the brand's reach in the south.

The Mazda CX-90 is the most advanced model in the lineup and is now here to cater to customers in the Philippines.

The Department of Energy says that public EV charging stations are now authorized to start implementing charging fees.
View More Articles