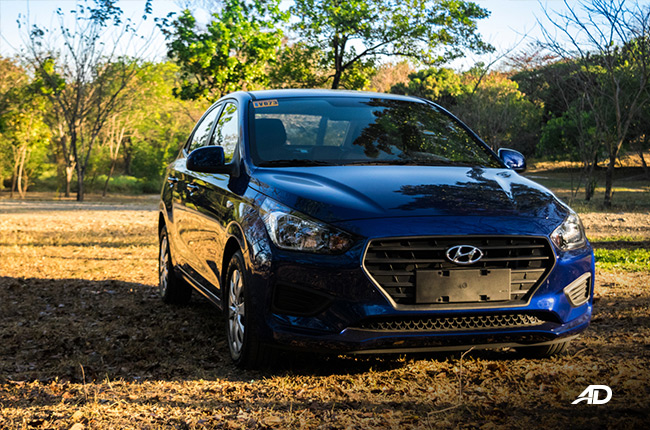 The Hyundai Reina is the Korean brand's most affordable subcompact sedan in its lineup. Similar in size, the sedan takes on the heavy hitters in the industry like the Honda City, Toyota Vios, and the Mitsubishi Mirage. The Reina takes the cake for being one of, if not, the most affordable of the bunch. With a price similar to that of the Toyota Wigo, the Reina gives Filipinos a good value proposition in terms of interior space and engine size at a price that will get you only one liter and limited space from Toyota.
Hyundai Asia Resources Inc. (HARI) offers the Reina with a price tag that gives you value for money, but the most affordable car in the lineup is about to get a little less affordable. A price increase of the Reina has been reported by dealers. Any inquiry after March will report a higher price tag.
For the remainder of March, prices for the Reina are still at P598,000 for the variant with a manual transmission. For the top of the line unit with an automatic transmission, the price goes to P648,000.
After the price increase, however, expect to pay P638,000 for the MT unit. The price increase is substantial because dealers offer a third party Android head unit as an option to install on your brand new Reina for P28,000, P12,000 less than the increase in price. This rings true as well for the AT variant, since you will also be paying P40,000 post increase, bringing the price up to P688,000.
Running through the specifications of the Reina and comparing it to similarly priced competitors reveal a package that is compelling in terms of price. With a 1.4L power plant, the Reina out-displaces similarly priced cars. As a point of comparison, for about the same price as a Wigo, you get 400cc and an extra cylinder that will propel the car. You will also get space that the Wigo cannot give you, and on top of that, you get a trunk to place all your cargo.
If you haven't pulled the trigger yet, and are looking to get the most bang for your buck, head on over to the nearest Hyundai dealership and avail of their most value-oriented model to date, before you have to pay a little bit extra.
Just One More Step To Get Your Quote
Find out more info, request a brochure, or request a quote by sending an inquiry below
Latest News
BDO, together with Waze, crown Catriona Gray as the next celebrity Waze voice.

Hino PH inaugurates its new technical support and training center. The center promises to better serve its customers and provide comprehensive servicing for all Hino vehicles.

Toyota now lets you buy your very own race car, purchasing a Vios OMR car automatically grants you entrance into the circuit race of the Vios Racing Festival